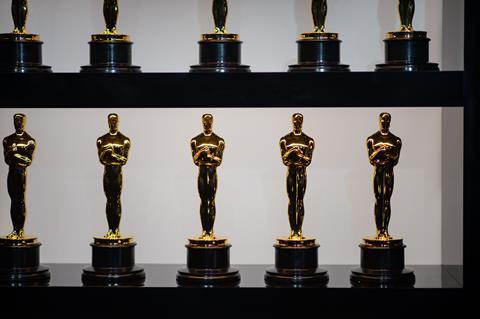 The Governors Awards has become the latest Hollywood event hit by the Covid spike, with the Academy of Motion Picture Arts and Sciences (AMPAS) announcing that the January 15 ceremony will be rescheduled for an unspecified later date.
Honourary award recipients Samuel L Jackson, Elaine May and Liv Ullman together with Jean Hersholt Humanitarian Award winner Danny Glover had been due to get their Oscar statuettes at the Los Angeles event.
In a statement released on Wednesday (22), AMPAS said it had made "the difficult decision to change our plans in hosting the Governors Awards in person on January 15. Given the uncertainties around the variants, and the impact this could have on our community, we feel this is the best and safest decision for our honorees and guests. Rescheduled plans will come at a later date as we continue to prioritize the health and wellbeing of all those involved."
With daily Covid cases in California doubling over the past week, the Governors Awards joins a growing list of January industry events being canceled or rescheduled.
Most recently, the Critics Choice Awards, which had been set for January 9, was postponed, the New York Film Circle postponed its January 10 awards event and the Hollywood Critics Association moved its awards presentation from January 8 to February 28.
Other affected events in Los Angeles include the in-person premiere of Disney+ Star Wars spin-off series The Book Of Boba Fett, which has been moved from January 4 to February 8.
Earlier this week, the Palm Springs festival's awards ceremony and the British Academy of Film and Television Arts' Tea Party were called off and the American Film Institute postponed its awards luncheon.