The 64th Berlin International Film Festival will open with the world premiere of Wes Anderson's The Grand Budapest Hotel.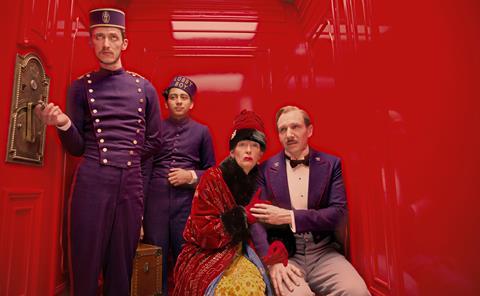 Anderson's follow up to his Oscar-nominated Moonrise Kingdom will screen at the Berlinale Palast on Feb 6, 2014.
Festival director Dieter Kosslick said: "With unmistakeable Wes Anderson charm, this comedy promises to kick things off in a big way."
The Grand Budapest Hotel recounts the adventures of Gustave H, a legendary concierge at a famous European hotel between the wars, and Zero Moustafa, the lobby boy who becomes his most trusted friend. The story involves the theft and recovery of a priceless Renaissance painting and the battle for an enormous family fortune — all against the backdrop of a dramatically changing Continent.
In addition to starring Ralph Fiennes and Tony Revolori in the lead roles, the film also features F. Murray Abraham, Mathieu Amalric, Adrien Brody, Willem Dafoe, Jeff Goldblum, Harvey Keitel, Jude Law, Bill Murray, Edward Norton, Saoirse Ronan, Jason Schwartzman, Tilda Swinton, Léa Seydoux, Tom Wilkinson and Owen Wilson.
Anderson has previously presented two films in the Berlinale Competition: The Royal Tenenbaums in 2002 and The Life Aquatic with Steve Zissou in 2005.
The Grand Budapest Hotel is an UK-German co-production, produced by Grand Budapest Limited (UK) and Neunzehnte Babelsberg Film GmbH (Germany).
Producers are Wes Anderson, Scott Rudin, Steven M. Rales and Jeremy Dawson.
The film was shot on location in Germany, mainly in Gorlitz and other parts of Saxony, and also at Studio Babelsberg in Potsdam.
Fox Searchlight Pictures will release The Grand Budapest Hotel in US cinemas on March 7, 2014.
In Europe, the film will open in cinemas from February through March 2014.
Click here to view the trailer
The 64th Berlin International Film Festival will run from Feb 6-16, 2014.