Marvel Studios tentpole opened in UK, Mexico, Spain on Friday.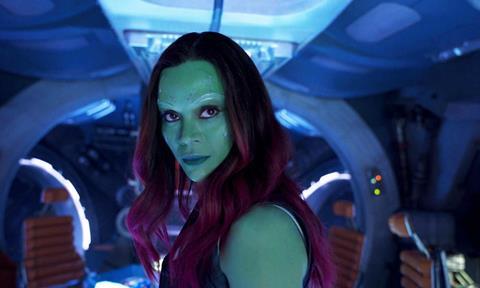 Guardians Of The Galaxy Vol. 2 opened in an additional 17 markets on Thursday and as of Friday stood at $22.3m.
The film has generated $6.2m in Australia, $2.7m in France, $2m in Italy, $1.5m in Germany, $1.2m in Brazil, and $1.1m in New Zealand and the Philippines.
Germany delivered the second biggest opening day of the year-to-date, while the Netherlands on $500,000 produced the biggest opening day of 2017 so far and the second biggest debut of the Marvel Cinematic Universe after Civil War.
At time of writing, Disney sources said Guardians Of The Galaxy Vol. 2 was tracking ahead of its 2014 predecessor, Captain America: Winter Soldier, and Thor: The Dark World, although they conceded some of the current releases have taken place during holiday periods.
The tentpole opened in the UK, Mexico and Spain on Friday, and debuts in North America on May 5.