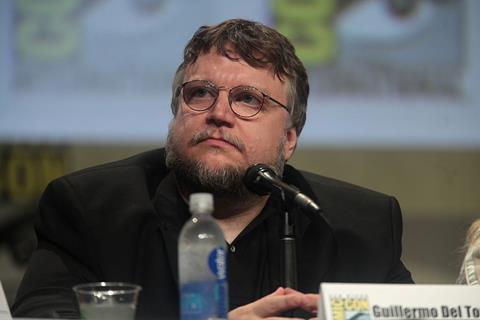 Guillermo del Toro will direct, write and produce a stop-motion animated version of Pinocchio for Netflix.
The project will be his first feature since winning Best Director and Best Picture for The Shape Of Water at this year's Academy Awards, and his first animated film. He will co-direct with Mark Gustafson (Fantastic Mr. Fox).
Pinocchio will be set in Italy during the 1930s, and is aiming to begin production this autumn.
It will be co-produced by The Jim Henson Company (currently working on The Dark Crystal: Age of Resistance for Netflix), and ShadowMachine (Bojack Horseman), which will house the stop-motion animation production.
Lisa Henson, ShadowMachine's Alex Bulkley, Corey Campodonico, and Gary Ungar of Exile Entertainment will produce. Blanca Lista will co-produce.
Patrick McHale (Adventure Time) will co-write the script with del Toro.
The film's puppets will be built by Mackinnon and Saunders (Corpse Bride) and take inspiration from Gris Grimly's original design for the Pinocchio character.
Del Toro has previously worked with Netflix on the Trollhunters series.
He said: "No art form has influenced my life and my work more than animation and no single character in history has had as deep of a personal connection to me as Pinocchio."