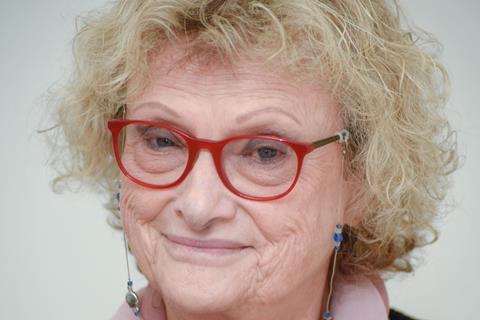 Pnina Blayer, artistic director of Israel's Haifa International Film Festival (HIFF), is retiring after 33 years in the role.
Marking her long service, Blayer has been named honorary president of HIFF and will curate a programme titled A Personal View. She will also continue to serve as a consultant to the festival, which usually takes place in the port city of Haifa in early October.
Yaron Shamir, who was festival director at last year's online-only 36th edition, has been appointed acting artistic director of the festival and acting director of Haifa Cinematheque.
One of the most influential figures in the Israeli film industry, Blayer was appointed artistic director of HIFF in 1988, growing it from a small festival that programmed around 30 films into a major international event that comprises an annual line-up of 200 features.
Under Blayer's leadership, the festival has hosted international events and promoted Israeli cinema around the world. It also includes pitching events and has hosted filmmakers and talent including Mohsen Makhmalbaf, Costa-Gavras, Willem Dafoe, Sophie Marceau and Peter Greenaway.
Initiatives established by Blayer include a Neighbors programme that in 1994 saw guests from the Arab world - Egypt, Tunisia and Morocco - visit Israel for the first time, and the Palestinian Film Day event.
A member of the European Film Academy and the Israel Film Academy, Blayer has served as a judge and curator of film programmes at other international festivals and has won numerous honours, including the French government's Knight of the Order of Arts and of Letters (Chevalier de L'Ordre des Arts et des Lettres) medal in 2018.
Blayer was also director of Haifa Cinematheque for 19 years from 1986 to 2005, having joined as programme director in 1978.
"It's been a privilege to do work that is both a hobby and a passion," said Blayer. "I hope that I have contributed my experience, connections and talents to promote the art of film in Haifa and to promote Haifa around the world."