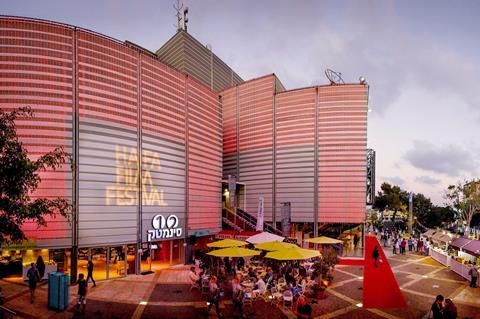 The Haifa International Film Festival (HIFF) has anounced that its 36th edition is moving entirely online following the Israeli government's recent decision to impose a three-week nationwide lockdown to combat the surge of Covid-19 cases in the country.
The festival, which usually unfolds against the vibrant backdrop of the port city of Haifa, said the 2020 edition would still take place during its announced dates of October 3-10, but with a mix of digital screenings and video-call meetings rather than physical events.
This year's programme, which has yet to be announced in full, will comprise 95 new Israeli and international titles as well as a tribute to late French director Éric Rohmer.
Haifa's international feature competition, which is due to feature 17 titles, will also still go ahead.
The international jury will be presided over by Iranian director Mohsen Makhmalbaf. Other jury members include Berlinale executive director Mariette Rissenbeek, FestivalScope CEO Alessandro Raja, Israeli actress/filmmaker Hagar Ben-Asher; film critic Yair Raveh; Sarejevo Film Festival head of industry Jovan Marjanovic; and Israeli filmmaker Elite Zexer.
Haifa also intends to maintain its industry programme, including its international pitching conference and industry workshops, aimed at supporting Israeli feature filmmaking, the Haifa Cinemarket and TV series conference.
"We have decided to produce this special edition of the festival as an expression of trust in our dedicated audience and the importance of maintaining the continuity and the tradition of this important cultural and cinematic event for Haifa, specifically, and for cinema lovers in general," said HIFF artistic director Pnina Blayer and festival director Yaron Shamir in a joint statement.
"The film industry in Israel is going through a difficult period, and – by holding Israeli film competitions and industry events – we want to express encouragement and support for creators and production teams whose voices have been silenced for many months."
The Israel goverment announced on Sunday (September 13) that it woud be imposing a second national lockdown from September 18, coinciding with the Jewish high holiday season, which kicks off this weekend with the Jewish New Year running September 18-20.