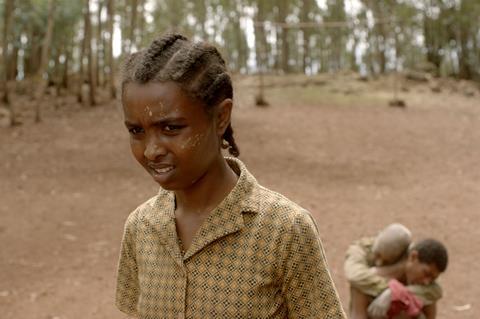 Haifa International Film Festival has unveiled a programme featuring 77 Israeli films for its 34th edition (September 22 – October 1).
The competition sections at the event will feature 72 new Israeli works.
Amongst the titles in competition are Aäläm-Wärqe Davidian's Fig Tree, an Israel-Germany-France co-pro shot on location in Ethiopia, which looks set to bow at September's Toronto Film Festival.
Also included is Yaron Shani's Love Trilogy: Stripped, about the meeting between a tormented literary star and a gifted musician. It will have its world premiere in the Orizzonti section at Venice Film Festival before heading to Haifa.
Another Orizzonti premiere screening at the festival is Sameh Zoabi's Tel Aviv On Fire, about a Palestinian TV production assistant promoted above his abilities.
One million NIS ($270,000) will be awarded by the US' BCL Finance Group to Israeli filmmakers in the pitching, Cinemarket and feature film competitions.
There will be a special screening of Uri Barabash's political drama One Of Us in tribute to producer Zvi Spielmann, on the fifth anniversary of his passing.
The festival will also host a tribute to late film editor Era Lapid, who died two months ago, by screening a selection of films on which she worked including The Kindergarten Teacher (2014).
Israeli Feature Film Competition
Good Morning Son – dir Sharon Bar Ziv
No Blood – Joseph El-Dror
Love Trilogy: Stripped – Yaron Shani
Acre Dreams – Daniel Wachsmann
Fig Tree - Aäläm-Wärqe Davidian
Noble Savage – Marco Carmel
Tel Aviv On Fire – Sameh Zoabi
Out of competition
Call For Dreams – Ran Salvin
Israeli Documentary Competition
Rock, Paper, Scissors – Lilah Markman
Reflected Light – Mordechai Vardi
Army Of Lovers In The Holy Land – Asaf Galay
Reinvestigation – Anat Yuta Zuria, Shira Clara Winther
Unkept Secrets – Dalit Kimor
A Mirror For The Sun – Neta Ariel
Around The Bed Of Dying Collaborator – Tal Michael, David Ofek