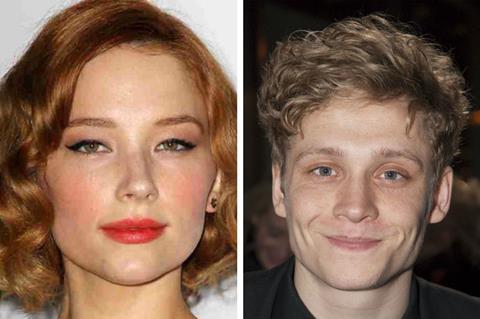 Haley Bennett (The Magnificent Seven) and Matthias Schweighöfer (Thomas Vinterberg's upcoming Kursk) are in talks to take key roles in Jonathan Jakubowicz's Resistance.
Jesse Eisenberg is playing legendary mime artist Marcel Marceau in the film, which details his involvement in the French Resistance during the Second World War.
Bennett will play a resistance fighter who plays a vital role in inspiring Marceau to join her to rescue thousands of children, while Schweighöfer will play a notorious SS commander who is personally assigned by Adolf Hitler to dismantle the Resistance.
Rocket Science is co-financing and producing the project and is selling it at this week's European Film Market (EFM). CAA handles domestic rights.
Pantaleon are co-financing and producing, with Epicentral co-producing. Producers are Claudine Jakubowicz, Carlos Garcia de Paredes and Dan Maag.
Warner Bros will release the film in Germany. Principal photography is scheduled for autumn 2018.
Alongside her roles in The Magnificent Seven and The Girl On The Train, Bennett recently wrapped The Red Sea Diving Resort alongside Chris Evans. Schweighöfer has starred in German hits The Manny and Joys Of Fatherhood, and recently wrapped Thomas Vinterberg's Kursk alongside Colin Firth and Matthias Schoenaerts.
Bennett is represented by CAA and Anonymous Content. Schweighöfer is represented by Players Agentur Management.
Rocket Science's slate also includes Karyn Kusama's Destroyer starring Nicole Kidman; Harmony Korine's The Beach Bum, starring Matthew McConaughey, Zac Efron, Isla Fisher and Snoop Dogg; Julian Schnabel's At Eternity's Gate, starring Willem Dafoe as Vincent Van Gogh, Oscar Isaac and Mads Mikkelsen; Juliet, Naked for Judd Apatow, which sold to Lionsgate/Roadside Attractions out of Sundance; and David Lowery's The Old Man & The Gun, starring Robert Redford, Casey Affleck, Sissy Spacek, Tom Waits and Elisabeth Moss.