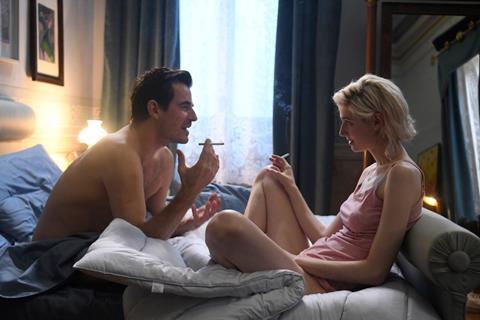 HanWay Films has announced further international sales on Giuseppe Capotondi's Venice closing film The Burnt Orange Heresy after a slew of previously announced territories including North America went to Sony Pictures Classics (SPC).

Deals have closed in Spain (Filmax), Benelux (Cineart), Scandinavia (Scanbox), Greece (Odeon), Portugal (NOS Lusomundo), former Yugoslavia (Discovery), Turkey (BIR), Poland (Best Film), Israel (Lev), Middle East (Selim Ramia & Co), China (E Stars), Japan (Hakuhodo Dy Music & Pictures Inc.), Singapore (Shaw), Taiwan (Catchplay), India/Pakistan (Pictureworks), airlines (Cinesky) and South-East Asian TV (Fox).
The transactions come on the back of those announced last week with SPC, which besides North America included the UK, Latin America, Australia, and Germany. SPC plans a spring 2020 release in North America.
Set in present-day Italy, The Burnt Orange Heresy follows art critic James Figueras (Claes Bang), who is contacted by wealthy art dealer Joseph Cassidy (Mick Jagger) to steal a painting from reclusive artist Jerome Debney (Donald Sutherland). Elizabeth Debicki co-stars as Figueras' lover Berenice Hollis.
Producers are David Zander for MJZ, David Lancaster for Rumble Films, and William Horberg for Wonderful Films.
After launching in Venice, the film had its North American premiere at Toronto and is now screening at the San Sebastian and Zurich film festivals.
HanWay's slate includes Francois Girard's Song Of Names starring Tim Roth and Clive Owen; Matteo Garrone's Pinocchio starring Roberto Benigni; and Robin Wright's directorial debut Land.