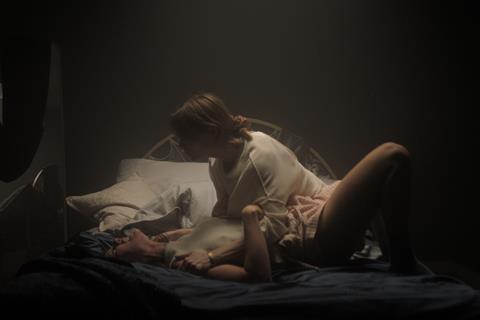 HanWay Films has acquired world sales rights to Ruth Paxton's psychological horror A Banquet, which wrapped filming last month.
The London-based sales company will begin discussing the project with buyers during the upcoming Toronto International Film Festival and AFM.
A Banquet marks the feature directorial debut of Scottish filmmaker Paxton, whose previous work includes Paris/Sexy, winner of the best UK short prize at the London Short Film Festival in 2011. Written by Justin Bull, the film was shot on location in London in July and August 2020.
The story follows widowed mother Holly, who is tested when her teenage daughter Betsey claims to experience a profound enlightenment and insists that her body is in service to a higher power. Bound to her newfound faith, Betsey refuses to eat but loses no weight, forcing her mother to confront her own beliefs.
The film stars Sienna Guillory, known for her roles in the Resident Evil franchise and Ben Wheatley's High Rise, Jessica Alexander (Get Even), Ruby Stokes (Rocks), and Lindsay Duncan (Birdman).
Producers are Leonora Darby, Mark Lane, and James Harris for Tea Shop Productions (47 Meters Down), Nik Bower (Final Portrait) for Riverstone Pictures, and Laure Vaysse (Tell It To The Bees) for REP Productions 8 Ltd, which also funded the production.
Executive producers are Deepak Nayar of Motion Picture Capital, Jeremy Baxter of Riverstone Pictures, and Creativity Capital's Patrick Fischer and Richard Kondal.