Schumacher to step down after 13 years at UK sales outfit.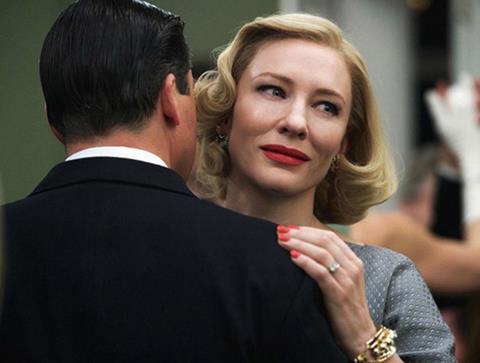 HanWay Films managing director Thorsten Schumacher is to step down after 13 years with the company, five as MD.
According to the London-based sales company, Schumacher is leaving the blue-ribbon outfit to pursue other opportunities. No replacement has been announced.
HanWay celebrated a bumper year in 2015 with a slate including Carol, Brooklyn and Anomalisa, which together garnered 10 Academy Award nominations and 15 BAFTA nods.
Commenting on his departure, Schumacher said: "I couldn't be more grateful for my time with the wonderful people at HanWay who feel like family to me, and for the opportunity to build the business into what it is today. With many changes in the industry and an evolving landscape, I look forward pursuing new opportunities."
HanWay chairman Jeremy Thomas commented: "I've had a very happy 13 years with Thorsten. HanWay is made up of a special group of people who are passionate about films, and we will continue to deliver a superlative service to our filmmakers and distributors."
Peter Watson, HanWay vice-chairman, added: "Thorsten has been a wonderful colleague to us all. We'll miss him. He's given the company many great years and has made a tremendous contribution to its standing. The next chapter of his professional life beckons. I wish him all the luck in the world."
HanWay's slate includes Yorgos Lanthimos' The Killing Of A Sacred Deer, Lone Scherfig's We Happy Few, Juan Carlos Medina's The Limehouse Golem and John Cameron Mitchell's How To Talk To Girls At Parties.