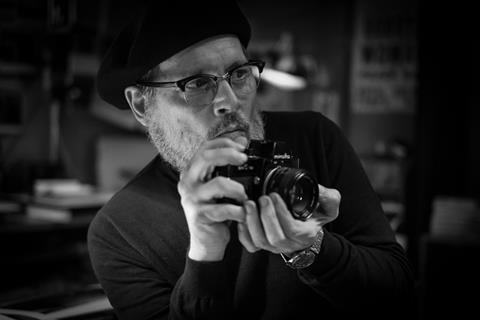 HanWay Films has secured multiple key deals on Andrew Levitas' historical drama Minamata starring Johnny Depp.
Vertigo Releasing has acquired UK and Ireland rights on the title, and is planning a theatrical release for February 12, 2021.
HanWay has also confirmed sales for Italy (Eagle Pictures), France (Swift Distribution), Greece (Odeon S.A.), Portugal (Films4U), Turkey (BG Filmcilik), Bulgaria (Beta Film), former Yugoslavia (Discovery Film), Poland (Film Forum), CIS (Exponenta Film), Middle East (FrontRow Filmed Ent), Australia-New Zealand (Rialto Distribution), Japan (Longride Inc), Hong Kong (Intercontinental Films), India (PVR), Singapore (Shaw Organisation), SE Asian Pay TV (Fox Networks Group), Taiwan (Cai Chang International), and Thailand (M Pictures Ent).
The film tells the true story of revered Second World War photographer W. Eugene Smith, and his efforts to document the gross industrial negligence by Japan's Chisso Corporation which has ravaged the Japanese coastal city of Minamata with mercury poisoning. It premiered as a Special title at the 2020 Berlinale.
Minamata was produced by Levitas, Depp, and Sam Sarkar through Metalwork Pictures, with fellow producers Bill Johnson, Gabrielle Tana, Kevan Van Thompson, David K Kessler, and Zach Avery.
The cast alongside Depp includes Bill Nighy, Welsh singer and Levitas' partner Katherine Jenkins, and Hiroyuki Sanada.