He also starred in All Creatures Great And Small and Sense And Sensibility.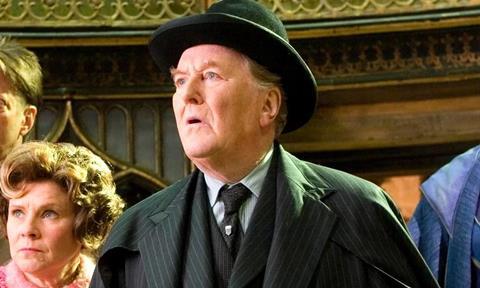 Actor Robert Hardy, best known for his roles in All Creatures Great And Small and Harry Potter, has died aged 91.
His family said Hardy had a "tremendous life" and "a giant career in theatre, television and film spanning more than 70 years", according to the BBC.
Hardy played senior vet Siegfried Farnon in hit BBC series All Creatures Great And Small from 1978-1990.
He also found a new generation of fans when he was cast as Minister of Magic Cornelius Fudge in the Harry Potter franchise.
Hardy had roles in Little Dorrit (2008), Middlemarch (1994), Sense And Sensibility (1995) and The Spy Who Came in from the Cold (1965).
He played Winston Churchill several times, most famously in Winston Churchill: The Wilderness Years (1981), for which he won a Bafta, but also in Bomber Harris (1989) and War And Remembrance (1988) and an episode of Agatha Christie's Marple (2006).