Pulp Fiction and Youth star will attend a festival screening of his 1995 film Smoke.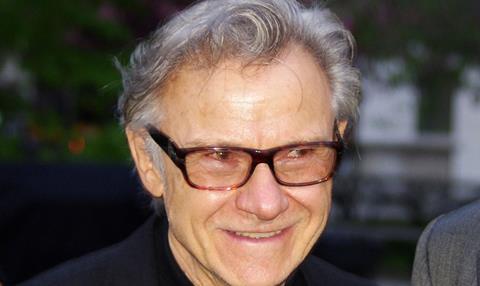 This year's Locarno Film Festival (August 3-13) will honour US actor Harvey Keitel with a Lifetime Achievement Award during a ceremony at the Piazza Grande on August 6.
The actor, who was Oscar-nominated for his role in 1991's Bugsy, is most regarded for performances including in Quentin Tarantino's Pulp Fiction, Martin Scorsese's Mean Streets and more recently Paolo Sorrentino's Youth,
The festival will hold a screening of Wayne Wang's Smoke, in which Keitel stars, on August 7. The actor will then participate in an in conversation event with the attending audience.
Carlo Chatrian, Locarno's artistic director, said: "Harvey Keitel has recounted an America that is both violent and vulnerable, self-ironizing and committed. Among his many, many collaborations I cannot but recall those with Scorsese and Tarantino, as a bridge between two modes of approaching film.
As previously announced, this year's festival will also pay tribute to American director Roger Corman, who will deliver a masterclass at the festival.