Territories in Europe and Asia snap up 13 Minutes.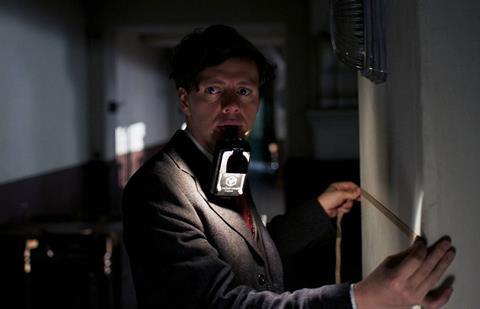 Beta Cinema has revealed a raft of further sales of Oliver Hirschbiegel's 13 Minutes (aka Georg Elser) in the wake of the American Film Market.
During the market, Beta announced it had secured an all-rights agreement with StudioCanal for UK and Ireland. StudioCanal has now locked rights for Australia and New Zealand.
The film has also been sold to Japan (Gaga Corporation), France (Sophie Dulac Distribution), Scandinavia (Svensk Filmindustri), Benelux (September Film Rights), Brasil (Mares Filmes), Greece (Feelgood Entertainment), and Colombia (Cine Colombia).
Beta said there was further interest from the US.
Beta screened a promo reel to distributors at the AFM of 13 Minutes, which relates to the failed attack on Hitler on November 8 1939 in the Munich Bürgerbräukeller, where the Nazi leader left the scene only 13 minutes before the explosion.
The film centres on would-be assassin Georgie Elser and begins during his early years in the Swabian Alps - when National Socialism arose - to his last days at the Dachau concentration camp, where he was killed shortly before the end of the war.
The cast is led by Christian Friedel, Katharina Schüttler and Burghart Klaußner.
The film was written by Fred Breinersdorfer, DOP is Judith Kaufmann and the set-designers were Benedikt Herforth and Thomas Stammer.
It has been produced by Lucky Bird Pictures in coproduction with SWR, ARD Degeto, BR, WDR, ARTE, Delphi Medien, Philipp filmproduction and Broth Film.
Producers are Oliver Schündler, Boris Ausserer (Lucky Bird) and Fred Breinersdorfer (Delphi).
NFP will release the feature in April in Germany.