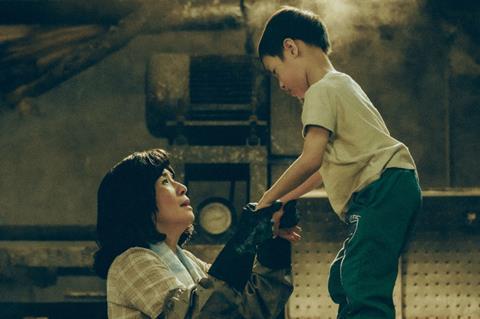 Hong Kong's Federation of Motion Film Producers has selected Jimmy Wan's Zero To Hero as its submission for the International Feature category of next year's Academy Awards.
The film tells the true story of Hong Kong athlete So Wa Wai, born with cerebral palsy, who won the first Paralympic gold medal for Hong Kong in 1996 and went on to win several other medals. It was produced by Sandra Ng, who also plays So's mother in the film, while two two actors – Leung Chung Hang and Fung Ho Yeung – play So at different stages of his life.
Currently on release in Hong Kong, after receiving its world premiere at Udine's Far East Film Festival, the film has so far pulled in box office of $3.55m (HK$27.6m) making it the highest-grossing local production of the year so far.
Hong Kong's One Cool Film Production is the main production company behind the film and is also handling international distribution. The cast also includes Louis Cheung, Wu Tsz Tung and Chin Siu Ho.
Wan previously co-directed three films with Derek Tsang: Lover's Discourse (2010), Devil Nail Clippers (2010) and Lacuna (2012). Tsang made the Oscars' International Feature nominations list this year with youth drama Better Days. Zero To Hero is Wan's first feature as a solo director.