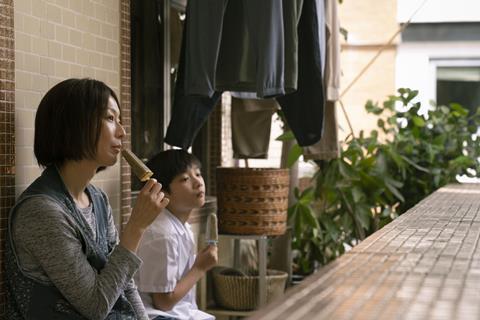 Hong Kong-based Media Asia Film has sealed a raft of deals for Ka Sing Fung's Lost Love, starring Sammi Cheng, including for North America
The drama has been picked up by Imagi Crystal and Illume Films for North America, Applause Taiwan (Taiwan), Lotus Five Star (Malaysia and Brunei) and Clover Films (Singapore). Media Asia is in discussion for Japan and the UK.
Cheng was named best actress by the Hong Kong Film Critics Society for her portrayal of a woman who provides a caring home for foster children. She is nominated in the same category at the Hong Kong Film Awards, set to take place on April 16.
The directorial feature of former journalist Ka is produced by Katherine Lee and funded by the Hong Kong Film Development Council's first feature film initiative. William Chang and Man Lim Chung serve as image consultant and editing supervisor respectively.
It received its world premiere as a closing film of the Hong Kong Asian Film Festival last October and was released in Hong Kong on March 2 through US studio Universal Pictures. It is set to be rolled out in overseas markets from later this week.
Media Asia is also launching sales on An Abandoned Team by first-time feature directors Thomas Lee and Daniel Ho, starring Lawrence Cheng as a retired man who befriends a stray dog and an animal shelter volunteer; and family drama Stinky Tofu by Jack Lai and Gary Pun, about a young man who becomes his father's apprentice in the family's tofu business, with a cast that includes Raymond Wong and Ansonbean.