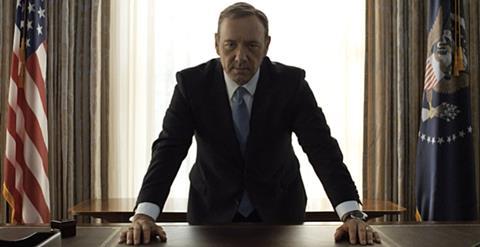 UPDATE: Netflix confirmed that Wednesday morning's deadly shooting in Maryland near the set of House Of Cards has not stopped production.
The suspected shooter was later apprehended in Delaware and Radee Labeeb Prince is helping police with their inquiries after six people were shot – three fatally – at home remodeling business Advanced Granite Solutions in Edgewood, Maryland, roughly 30 miles northeast of Baltimore.
Police said the shooting was reported at 8.58am local time and officers arrived on the scene four minutes later and found five victims.
"We have been in touch with local authorities and are aware of a shooting situation that happened about a mile away from the House of Cards set," Netflix and production company Media Rights Capital said in a statement. "Production on the show has not been impacted."
Season six of House Of Cards is filming in Joppa and surrounding areas of Baltimore. The fifth season aired recently on Netflix.