Kiwi comedy horror wins the "Narcisse" for best feature; Eskil Vogt's Blind wins Silver Melies.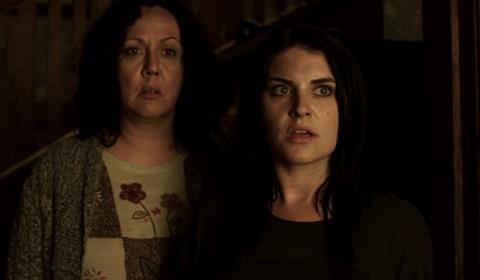 Anaïs Emery, artistic director of the Neuchâtel International Fantastic Film Festival (NIFFF), has hailed the 14th edition of the event as the strongest yet.
With a smattering of high profile guests including Terry Gilliam, Game Of Thrones creator George R.R. Martin, Clerks director Kevin Smith and Henry, Portrait of A Serial Killer director John McNaughton, the festival has sparked unprecedented interest in the Swiss and international media.
"On the level of visibility, NIFF really made a big step forward," said Emery.
At Saturday night's awards ceremony, international jury president Edouard Waintrop presented the "Narcisse" for the best feature film to Housebound by Gerard Johnstone.
A Silver Melies award was given to Blind by Eskil Vogt. The film will now go forward to compete for the Golden Méliès which will be presented in October 2014 at the 47th edition of the Festival Internacional de Cinema Fantàstic de Catalunya in Sitges.
This year's festival was dedicated to sci-fi legend H.R. Giger, who died earlier this summer and who was a supporter of NIFF.
Emery reported increased industry activity. Distributors like Ascot Elite and Praesens-Film were in attendance.
George R.R. Martin stayed at NIFF for the entire duration of the festival and participated in a masterclass and Q&A.
"He (Martin) was really happy to meet his fans," Emery stated. "He was very happy that he could walk on the streets and have peaceful talks with his fans without anybody grabbing him or being disrespectful."
Over the last week, NIFF showcased 108 films (80 features and 28 shorts) from 28 different countries. Attendances this year shot up. 33, 000 tickets were sold (compared to 31'200 in 2013), with an additional online audience of over 125'000 watching the conferences via stream on the NIFFF website.
The international jury, headed by Waintrop (the artistic director of the Director's Fortnight) also included the prominent UK producer Julie Baines, director Júlíus Kemp, critic and Film 4 FrightFest head Alan Jones and director Luigi Cozzi.
NIFF, it has been announced, is one of the coproduction partners on a new fantasy movie web series, also supported by Swiss TV.