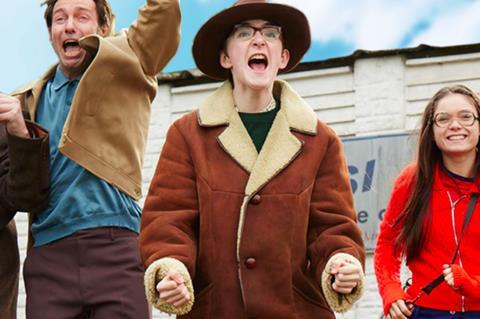 Hyde Park International will kick off worldwide sales at the EFM this week on feel-good, football-themed family comedy The Bromley Boys.
Inspired by the book of the same name by sports writer Dave Roberts, The Bromley Boys follows the fortunes of a fanatical young non-league football team devotee as he falls in love for the first time.
Brenock O'Connor, Alan Davies and Martine McCutcheon star alongside Jamie Foreman, Adam Deacon, and double World and triple French Football Freestyle World Champion, Sean Garnier.
Steve Kelly directs the feature by Itchy Fish Film and Scanner Rhodes Productions produced, and TJ Herbert and Dean Fisher produced.
The producers plan to release The Bromley Boys in select territories to coincide with the 2018 World Cup in Russia this summer.
Hyde Park International's EFM slate includes quirky comedy Spy Intervention starring Drew Van Acker from Pretty Litte Liars, Poppy Delevingne, and Blake Anderson.
The story centres on a spy who settles down with his woman, only for his friends to stage an intervention in a bid to lure him back into the world of adventure.
Drew Mylrea directs, and producers are Sunil Perkash, Ryan R. Johnson, and Martin Sprock. The project is in post and Hyde Park International will show promo footage in Berlin.
"The Bromley Boys is a funny, touching and universally appealing underdog story with a big, warm heart," Hyde Park International president Carl Clifton said. "And coming along as it does in a World Cup year is just perfect timing.
"And continuing in the comic vein, Spy Intervention is fresh, at times gloriously mad, always great fun, and Drew Van Acker is a genuine star in the making."