Director Mike Cahill will return to the independent film festival, where he screened his sci-fi feature Another Earth in 2011.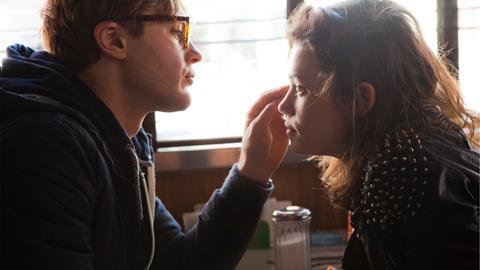 Mike Cahill's I Origins is to open the Raindance Film Festival in London on September 24.
Cahill will host an audience Q&A following the screening of the film, which premiered at Sundance in January and won the Alfred P. Sloan Prize, which recognises excellence in motion pictures depicting science and technology.
The story centres on the work of a molecular biologist, played by Boardwalk Empire star Michael Pitt, whose study of the human eye leads to far reaching implications about scientific and spiritual beliefs.
Co-stars include The Good Wife's Archie Panjabi and rising star Brit Marling, who also co-wrote and starred in Cahill's debut, Another Earth.
It marks Cahill's second visit to Raindance after showcasing his sci-fi feature Another Earth in 2011.
Cahill said: "I am thrilled and honoured to be returning to Raindance with my second film I Origins. Elliot and his colleagues do so much to support indie film and I'm happy my work has found its way onto their radar."
Raindance runs from Sept 24 to Oct 5.