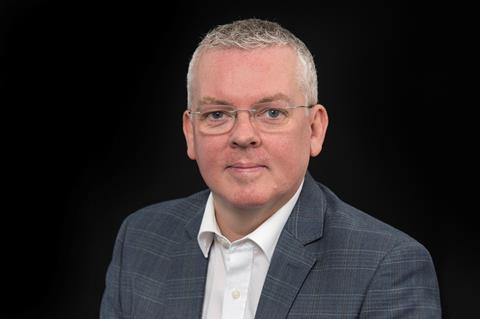 Arts body Creative Scotland has named Iain Munro its new chief executive after 15 months in the role on an acting basis.
Munro was previously deputy chief executive but took on the top role in July 2018 after Janet Archer stepped down. This followed a parliamentary enquiry into funding applications, which found that the process at the public body had fallen below expectations.
Since stepping up at the organisation, which has an annual budget of £90m ($116m), Munro has led a "change programme" which aims to overhaul Creative Scotland's culture, working practices and funding approach.
He has also delivered key developments such as the launch of Screen Scotland, the partnership dedicated to supporting all aspects of Scotland's screen sector. Isabel Davis will remain in her role as executive director of Screen Scotland – the second most senior at the organisation – and will report to Munro.
More than 200 applicants were considered as part of a global search, which launched at the beginning of August.
Films that have received funding from Screen Scotland through Creative Scotland in recent years include Outlaw King, Wild Rose, Mr. Jones and Beats.