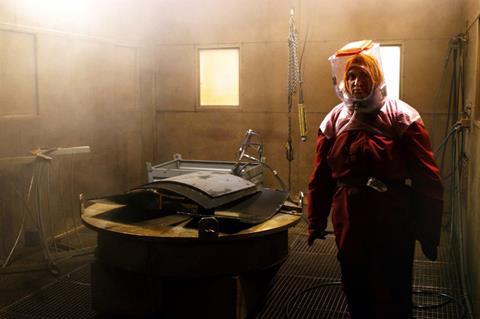 60 projects are pitching at this year's International Documentary Film Festival Amsterdam (IDFA) Forum, the festival's co-production and co-financing market which runs 24-27 November.
Among the titles which theatrical buyers, streamers and commissioning editors are already circling are Erik Gandini's After Work, produced through Fasad Films, which explores if conventional jobs might disappear within decades. Gandini's previous films Gitmo, Videocracy and The Swedish Theory Of Love all sold around the world and played at multiple festivals. After Work is in development but already has Cinetic aboard for sales as well as support from The Swedish Film Institute.
Black comedy The Art Of Stealing, a hybrid doc from Submarine (the Amsterdam and LA-based production company which is also behind leading art-house exhibitor, Periscoop) is another title piquing the interest of buyers. Directed by Jorien van Nes, it tells the story of four young Romanian friends who mount a spectacular art robbery. Targeting Rotterdam's Kunsthal museum, they make off with paintings by Picasso and Matisse worth a fortune. "They took back the paintings back to Romania and tried to sell them which turned much harder than they expected. They got scared and their mum burned all the paintings in the fireplace," explained Submarine's Femke Wolting, who produces alongside coproducer Alexander Nanau for Alexander Nanau Production.
Also provoking curiosity is Liang Zhao's China-France co-production Pandora's Box, which looks at devastated landscapes in Kazakhstan, Chernobyl and Fukushima, nuclear plant dismantling in Germany and construction of the largest waste landfill in Finland. Les Films d'Ici are producing.
Finally, attendees have also been talking up Hans Block and Moritz Riesewieck's Eternal Me, about people who have an afterlife as digital replicants, using AI and big data. Christian Beetz is producing for Gebrueder Beetz Filmproduktion.
For the first time in the event's history, more projects in the Forum have female directors than have male directors. The festival has a commitment to gender balance but IDFA organisers insist this is nothing to do with positive discrimination - the projects were picked on merit.
Many feature docs likely to surface at events like Sundance and Berlin - and at future editions of IDFA too - are hatched at IDFA Forum. For example, in this year's main IDFA programme, buzzy titles such as Advocate (sold by Cinephil and already a box office hit in Israel), Alexander Nanau's Collective (also sold by Cinephil), and Alla Kovgan's Cunningham (the Merce Cunningham doc which has appeared at festivals throughout the world and is sold by Dogwoof) all passed through previous editions of the Forum.
700 industry professionals are attending this year. Key buyers in attendance include representatives from Amazon, National Geographic and Netflix.