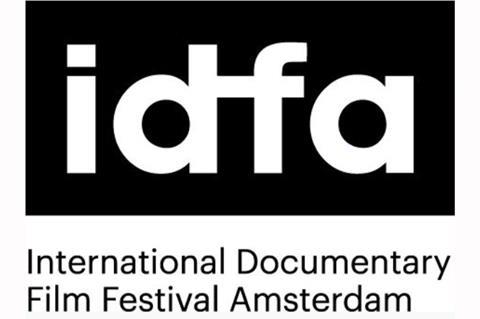 The International Documentary Festival Amsterdam (IDFA) has modified plans for its hybrid 2020 edition, due to run November 16 to December 6, following the introduction this week of a "partial lockdown' in the Netherlands to combat the spread of Covid-19.
Under the changes, the festival programme remains intact but physical elements of the edition have been scaled back.
"IDFA 2020 is led by the mandate to ensure the safety of audiences, filmmakers, and staff. Therefore, the festival will continue in an adapted hybrid form that prioritises the safety of all, with both physical and online activities. IDFA 2020 will not stop," the festival said in a statement posted on its website on Friday, October 16.
The Netherlands went into a "partial lockdown" on Wednesday, which closed bars and restaurants and barred public gatherings of more than four people. A maximum of 30 people can now gather indoors.
IDFA said it remained committed to giving all the selected films a theatrical screening, "no matter how limited the capacity", which is currently capped at 30 people per venue.
"These safe theatrical premieres will allow filmmakers and loyal audiences to enjoy a real festival experience, which—this year specifically—will also reflect the far more important symbolic value of resilience," it said.
After their theatrical premieres, a large number of the 2020 titles will now stream on a secure online platform, that IDFA has been developing with three other Dutch festivals, International Film Festival Rotterdam, the Netherlands Film Festival and Cinekid. Each screening will be followed by Q&As with the filmmakers.
"IDFA 2020's online screenings aim to minimise the alienation filmmakers feel as their films screen virtually and to cherish some of the elements that make a festival exciting: an immediate, collective experience that includes the wonderful chance of meeting the filmmaker after watching their film," said the festival.
For local audiences, a selection of IDFA titles will tour some 40 cinemas across the Netherlands.
The number of international guests is also expected to be smaller than previously planned.
All of IDFA's industry activities – which includes its Forum co-financing event and Docs for Sale market – have moved online and the festival will not be welcoming industry guests this year.
Beyond this, guest attendance has been impacted by the expansion this week of the list of countries from which travellers entering the Netherlands must quarantine for 10 days, to include Belgium, France, Ireland and the UK. Most countries in Europe are now on the list.
IDFA has been contacting guests advising them of the changes, informing them that its priority is to welcome filmmakers, where possible, on the basis of the restrictions in place at the time.
The festival has previously announced its Masters, Paradocs and Best of Fests line-ups and will unveil its main competition in a live-streamed press conference on October 28.