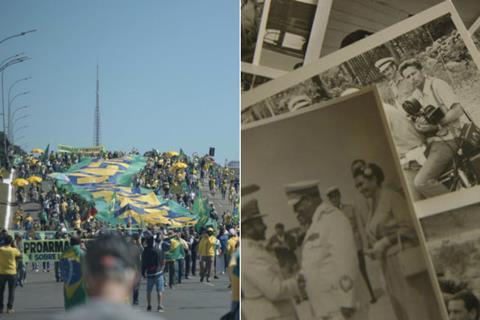 New works from The Trial director Maria Ramos and The Other Side Of Everything filmmaker Mila Turajlić are among the 63 projects selected for IDFA Forum, the Dutch documentary festival's co-production and co-financing market.
The online forum will take place from November 16 to 20.
Ramos will pitch her new investigative project Justice Under Suspicion, focusing on state rule in present-day Brazil. Her 2018 documentary The Trial debuted at Berlin, winning awards at IndieLisboa and Madrid documentary festivals.
Turajlić will present a rough cut of Serbia-France co-pro The Labudovic Reels, constructed from archive footage shot by the cameraman of Josip Broz Tito, the former president of the Socialist Federal Republic of Yugoslavia. Her 2017 doc The Other Side Of Everything premiered at Toronto, going on to play Goteborg, Reykjavik, and Hong Kong film festivals.
Both will be presented as two of 34 titles in the main IDFA Forum section, alongside Life Is Beautiful, from Mohamed Jabaly, director of 2016 Sheffield DocFest title Ambulance; and Andrei Ujica's Things We Said Today, a found-footage project about the daily life of New York in 1965.
15 projects have been selected for new media strand IDFA DocLab Forum, including Joe Bini and Sam Green's immersive live cinema piece 32 Sounds, a sound-art project that is also accessible to blind and deaf audiences.
A new temporary section has been introduced, to support filmmakers through the pandemic. The unnamed strand has selected 14 projects for one-on-one meetings with financiers and commissioning editors.
IDFA Forum will also present a new award this year – the €2,500 IDFA Forum Award for Best Pitch. The winner will be announced online at the Forum's closing event on Friday, November 20.
64% of the producers and directors represented in the forum are women; while in the DocLab Forum, 46% are women. The fulll Forum selection includes projects from 45 different production and co-production countries.
The full list of projects is available on the IDFA website.