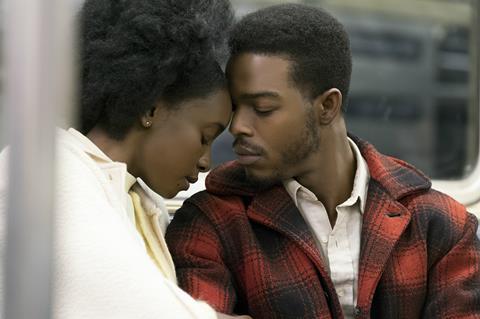 Barry Jenkins' If Beale Street Could Talk, Joel and Ethan Coen's The Ballad Of Buster Scruggs, and Hirokazu Kore-eda's Palme d'Or winner Shoplifters will screen in the main slate of the 56th New York Film Festival (NYFF).
Announcing the 30 films on Tuesday (August 7), NYFF director and selection committee chair Kent Jones hailed the filmmakers for their "bravery" in resisting mediocrity.
Selections include Frederick Wiseman's Monrovia, Indiana, Lee Chang-dong's acclaimed Cannes selection Burning, Jafar Panahi's 3 Faces, Non-Fiction by Olivier Assayas, Richard Billingham's Locarno hit Ray & Liz, and Wildlife by Paul Dano.
As previously announced, Yorgos Lanthimos's The Favourite and Julian Schnabel's At Eternity's Gate bookend centrepiece selection ROMA by Alfonso Cuarón. The 56th edition is scheduled to run from September 28–October 14.
"Francis Ford Coppola said that the cinema would become a real art form only when the tools of moviemaking became as inexpensive as paints, brushes, and canvases," said Jones. "That has come to pass, but at the same time it's become increasingly tough to do serious work that is beholden to nothing but the filmmaker's need to express these emotions in this form in moving images and sound.
"So if I were pressed to choose one word to describe the films in this year's Main Slate, it would be: bravery. These films were made all over the globe, by young filmmakers like Dominga Sotomayor and masters like Fred Wiseman, by artists of vastly different sensibilities from Claire Denis to the Coen Brothers, Jafar Panahi to Jean-Luc Godard. And the unifying thread is their bravery, the bravery needed to fight past the urge to commercialized smoothness and mediocrity that is always assuming new forms. That's what makes every single title in this year's Main Slate so precious, and so vital."
The 56th New York Film Festival Main Slate:
Opening Night
The Favourite, dir. Yorgos Lanthimos
Centerpiece
ROMA, dir. Alfonso Cuarón
Closing Night
At Eternity's Gate, dir. Julian Schnabel
North American premiere
3 Faces, dir. Jafar Panahi
US premiere
Asako I & II, dir. Ryûsuke Hamaguchi
US premiere
Ash Is Purest White, dir. Jia Zhangke
US premiere
The Ballad Of Buster Scruggs (pictured below), dirs. Joel Coen & Ethan Coen
North American premiere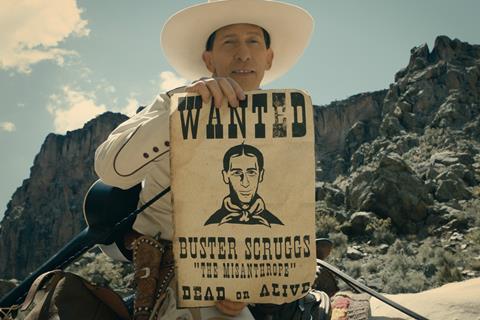 Burning, dir. Lee Chang-dong
Cold War, dir. Paweł Pawlikowski
A Faithful Man (L'Homme Fidèle), dir. Louis Garrel
US premiere
A Family Tour, dir. Ying Liang
US premiere
La Flor, dir. Mariano Llinás
North American premiere
Grass, dir. Hong Sangsoo
US premiere
Happy As Lazzaro (Lazzaro Felice), dir. Alice Rohrwacher
North American premiere
Her Smell, dir. Alex Ross Perry
US premiere
High Life, dir. Claire Denis
US premiere
Hotel By The River, dir. Hong Sangsoo
US premiere
If Beale Street Could Talk (pictured), dir. Barry Jenkins
US premiere
The Image Book (Le Livre d'Image), dir. Jean-Luc Godard
US premiere
In My Room, dir. Ulrich Köhler
US premiere
Long Day's Journey Into Night, dir. Bi Gan
US premiere
Monrovia, Indiana, (pictured below) dir. Frederick Wiseman
US premiere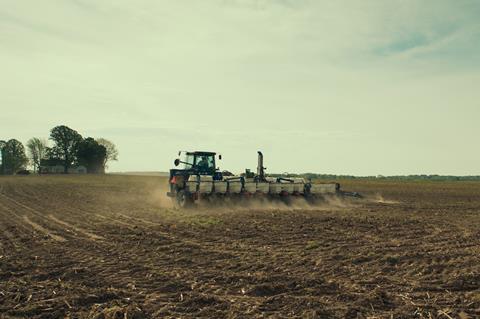 Non-Fiction, dir. Olivier Assayas
Private Life, dir. Tamara Jenkins
Ray & Liz, dir. Richard Billingham
US premiere
Shoplifters, dir. Hirokazu Kore-eda
Sorry Angel, dir. Christophe Honoré
North American premiere
Too Late To Die Young, dir. Dominga Sotomayor
US premiere
Transit, dir. Christian Petzold
US premiere
Wildlife, dir. Paul Dano.
NYFF Special Events, Spotlight on Documentary, Retrospective, Revivals, Convergence, Shorts, and Projections sections, as well as filmmaker conversations and panels, will be announced in the coming weeks.
The NYFF is presented by the Film Society Of Lincoln Center.