Event also featured Mister Universo, The Man, Home and A Wedding.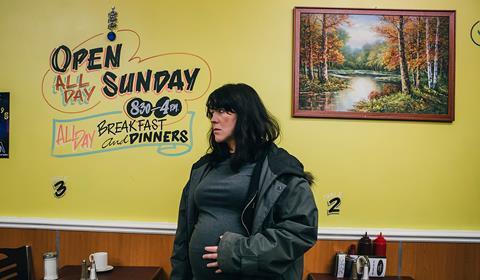 IFFR Live returned for a third year, with a larger offering of real-time, immersive film premieres made available in more theatres and international cities.
The event took place over the weekend, from Friday January 27 – Sunday January 29, and consisted of six features (compared to last year's five):
Tizza Covi and Rainer Frimmel's Mister Universo (Austria, Italy); Alice Lowe's Prevenge (UK); Charlotte Seiling's The Man (Denmark); Fien Troch's Home (Belgium); Stephan Streker's A Wedding (Belgium, France, Luxembourg, Pakistan) and Johannes Nyholm's The Giant (Sweden, Denmark).
Audiences in over 45 European cities could watch the films and Q&As as a live ticketed event or via IFFR's new VOD set-up Unleashed available for the duration of the festival.
Also new was IFFR Live's expansion into more international regions including Singapore, Israel and Canada, as well as range of alternative venues such as Cinema Beltrade in Milan (an old church), Centro Niemeyer in Avilés (a sci-fi futuristic building) and Lumière Cinema in Maastricht (a former factory).
"This is just the start," said IFFR Live programmer Melissa van der Schoor. "We are the largest live film festival in the world, and it's an innovation we are very excited to keep growing."
van der Schoor also highlighted an increased number of social media platforms audiences could engage with for the post screening discussions.
While last year's audiences were limited to Twitter, audiences this year could use the hashtag #livecinema across Facebook Live, Instagram, WhatsApp and, again, Twitter.
The festival could not confirm ticket sales at this stage, but did say that IFFR Live screenings were mostly full and that audiences across all social media platforms were actively engaged.
Brussels-based sales agent Be For Films, whose film Mister Universo opened the event, said the "unique experience offers great exposure for independent films".
The company's Head of Sales Pamela Leu also added that the film-makers were delighted by the active live Q&A and shared reactions across Europe.
Festival Manager of Indie Sales Martin Gondre, also praised the digital initiative, saying it allowed their film The Giant to reach a wider, targeted audience – something that is in line with the evolution of new distribution models.