Three-year production deal aims for one genre film a year.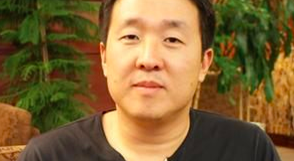 Image Nation Abu Dhabi has struck a production deal with veteran producers Roy Lee and Steven Schneider on a slate of high-concept, modestly- budgeted English-language genre films.
The goal is for the projects to demonstrate broad international appeal and franchise potential and make at least one film a year that Image Nation will fully finance. The parties declined to reveal titles.
The deal reunites Schneider with Image Nation after their recent collaboration on Ali F. Mostafa's dystopian thriller The Worthy, set to debut worldwide this month on Netflix after it became the streaming service's first acquisition in the UAE.Schneider produced with Peter Safran and Rami Yasin.
Lee and Schneider helped launch genre franchises including The Ring, Paranormal Activity, Insidious and The Grudge.
Besides The Worthy, Image Nation's regional genre credits encompass Djinn, Majid Al Ansari's debut feature Rattle The Cage (Zinzana).
Schneider is a former author and critic who most recently served as executive producer on global hit Split.
He broke out when he helped bring Paranormal Activity to the screen. He has worked in executive producer and producer roles on films such as Insidious, The Devil Inside, The Bay, The Lords Of Salem, and The Visit. Insidious: Chapter 4 is set to open in January 2018.
Lee found fame with his Vertigo Entertainment in the early 2000s by producing English-language remakes of Asian horror films like The Ring and The Grudge.
He went on to produce such genre hits as Dark Water, The Strangers, Quarantine, The Woman In Black, Poltergeist and The Boy.
He is also a producer on The Lego Movie And How To Train Your Dragon franchises, and served as executive producer on Martin Scorsese's remake of The Departed. He produced the Stephen King remake of It for Warner Bros that opens in the autumn.
Stuart Manashil brokered the deal on behalf of Lee and Schneider with Ross and Derek Dauchy for Image Nation.

"I first worked with the team at Image Nation Abu Dhabi on The Worthy, and found it to be a very gratifying experience," Schneider said. "They are incredibly supportive of the filmmaker's vision and a great producing partner. I look forward to expanding my relationship with them."

"I am impressed with the way Image Nation has approached the genre space," Lee said. "Steven and I are excited to work with them in creating globally appealing movies and franchises and pushing the bounds of the genre."

"Steven Schneider and Roy Lee are very well-respected producers in Hollywood with an enviable track record in both the United States and internationally, having produced such record-breaking hits as this year's Split, Paranormal Activity, The Grudge and the upcoming It," Ben Ross, head of narrative film and television at Image Nation Abu Dhabi, said.

"We are pleased to be able to partner with two producers of this calibre under this exciting new deal, which will allow us to broaden our international production slate to create more dark genre titles with great potential for lucrative franchises."
Image Nation Abu Dhabi's Hollywood partnerships extend to Hyde Park Entertainment founder Ashok Amritraj and Walter Parkes and Laurie MacDonald and their Parkes + MacDonald.

The company is ramping up films and TV production and the pipeline includes a retelling of family film Benji with Blumhouse Productions, horror–thriller Prey with Blumhouse and Hyde Park, and TV series Justice with Parkes and producer Billy Finkelstein.
Late last year the company launched an international film fund through a strategic partnership with China Intercontinental Communication Center.