Deal with AMC for 25 theatres will bring IMAX systems to 25 Odeon and Nordic Cinema Group venues.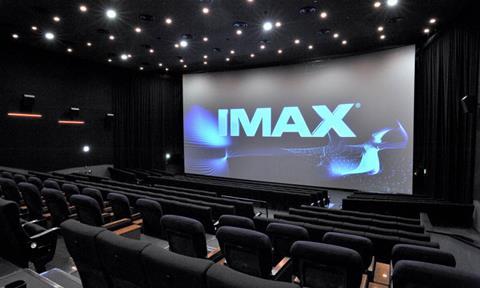 IMAX has signed a deal with AMC that will see 25 new IMAX theatres added to Odeon and Nordic Cinema Group venues in Europe, it was announced today (April 11).
A total of 10 IMAX systems will open in existing Odeon sites in UK/Ireland, Germany, Spain and Italy. The other locations have not yet been announced, but will be in western, southern and northern Europe.
5-10 of the new theatres are expected to be in the UK and 2-3 of the new IMAX sites could be ready by the end of 2017.
The deal is worth around £20m according to IMAX CEO Richard L. Gelfond.
The joint-revenue sharing agreement will increase the number of Odeon and Nordic IMAX theatres from 19 to 47 (three theatres have already been announced but are not yet open - in Olso, Bergamo and Berlin).
This deal will increase the total number of IMAX theatres in Europe to 217.
Gelfond said: "Europe is a region with tremendous long-term growth potential. Today we are further delivering on our promise to expand in this strategic market with the largest European deal in our history.
"We believe this agreement, which is a direct result of our strong per-screen averages in the UK and Germany, will enhance our ability to replicate this success and expand our presence across Europe – particularly in underpenetrated territories like Germany, Italy, Spain and Scandinavia."
Adam Aron, CEO and president, AMC Entertainment Holdings, Inc, said: "Today's announcement with IMAX, our longstanding US partner and now our global partner, is a major step forward to deliver on our plan to bring the proven and incredibly popular AMC movie-going experience to our ODEON and Nordic guests."
AMC Entertainment, the US cinema chain majority owned by Chinese billionaire Wang Jianlin's Dalian Wanda Group, purchased Europe's biggest movie screen operator Odeon & UCI Cinemas in 2016.
They acquired Nordic Cinema Group, the largest cinema operator in the Nordic and Baltic regions, in January 2017.