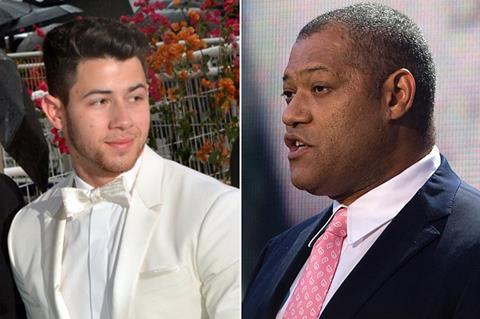 In a sign of affirmation for the independent space and the Cannes virtual market, buyers in key territories including the UK, Germany and France have pounced on AGC Studios' upcoming action thriller The Blacksmith.
Deals have closed for UK (Entertainment), Germany (Constantin), France (Metropolitan), Latin America (CDC), Russia (Paradise/MGN), South Korea (Joy'N'Content), and Middle East (Salim Raima).
Rights have gone in Benelux (The Searchers), Philippines (Pioneer), Eastern Europe (Prorom), Indonesia (PT Prime), Taiwan (Moviecloud), Thailand (Sahamongkolfilm), Greece (Odeon), and Israel (United King).
AGC Studios and director Pierre Morel (Taken, Peppermint) have targeted a September production start in Toronto on the package starring Nick Jonas and Laurence Fishburne that is being positioned as a potential franchise.
The story centres on an intelligence community weapons experts who goes on the run in search of his mentor after his secret base is infiltrated and his colleagues killed.
The Blacksmith is expected to be delivered in the third quarter of 2021. AGC Studios is financing, producing and handling worldwide sale.
Discussing the appeal of The Blacksmith with AGC Studios head Stuart Ford during a pre-recorded presentation at the US-led A Demain virtual market this week, Morel said: "I am a James Bond fan and my big question was what would it be like if Q had to be the mission himself?… He's thrown into this situation and has to deal with it with knowledge and not muscles."