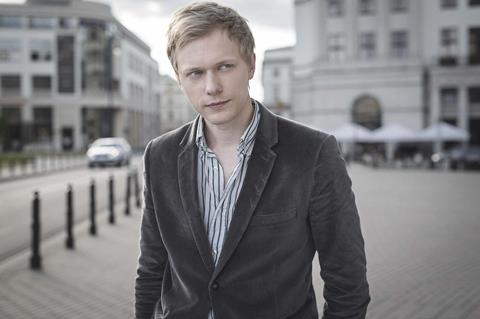 Paris-based company Indie Sales has acquired world rights to German director Thorsten Klein's upcoming English-language debut Adventures Of A Mathematician, inspired by the life of late legendary Polish-American scientist Stanislaw Ulam, whose work contributed to the development of the hydrogen bomb as well as computers.
In separate news for the production, the company also revealed that Polish-French actor Philippe Tlokinski has been cast in the role of the protagonist Stanislaw, or Stan, alongside French actress Esther Garrel. Tlokinski replaces Jakub Gierszal who was originally announced for the role.
Born into a wealthy Jewish Polish family in 1909, talented young scientist Ulam fled his native country on the eve of its invasion in 1939 by Nazi Germany for the US. There, he played a central role in developing the country's nuclear weapons alongside other legendary figures in the fields of science and mathematics such as Edward Teller and Jack Calkin.
Principal photography starts on September 10 on the production which is adapted from the Ulam's own autobiography of the same title. Indie Sales is taking over the international sales mandate from Mongrel Media, which was previously attached to the project.
"We're very excited to get on board of this ambitious European co-production," commented Indie Sales chief Nicolas Eschbach. "It's a very unusual view on World War Two, revolving around the many European scientists who crossed the Atlantic during the conflict and showing how their lives were an adventurous ride as well, in the vein of Imitation Game."
As previously announced, Irish actor Sam Keeley – a 2014 Screen Star of Tomorrow – and Swiss actor Joel Basman remain in place to play US mathematician Jack Calkin and Hungarian physicist Edward Teller respectively.
Adventures Of A Mathematician will be the second feature from Klein after his mystery thriller Lost Place, about a group of teenagers who stumble on an abandoned radio tower in the forest. The 3D production was released in Germany by NFP/Warner Bros in 2013.
Lena Vurma, lead producer at Dragonfly Films, said: "We are delighted to team up with Indie Sales, who are known for their boutique selection of titles such as Oscar-nominated The Insult and their love and commitment for the projects they support."
The film is produced by Dragonfly Films, Zischlermann Filmproduktion in Germany, Mirror Productions in UK and ShipsBoy in Poland. Co-producer is Erfttal Film. The film will be completed by spring 2019, with NFP releasing in Germany after its world premiere.
A number of top technicians are also attached to the project including Romanian DOP Tudor Vladimir Panduru (A Graduation, My Happy Family), costume designer Justyna Stolarz (Gareth Jones) and composer Lesley Barber (Manchester By The Sea).