Amos Gitai's drama about the assassination of Israeli Prime Minister Yitzhak Rabin to world premiere in competition at the Venice Film Festival.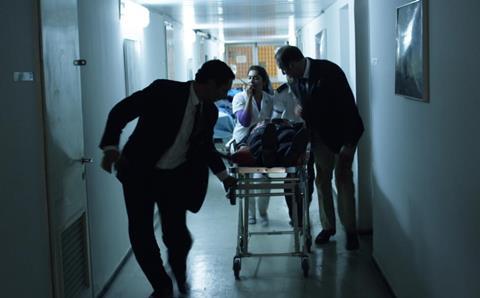 Paris-based Indie Sales has acquired international sales rights to Rabin: The Last Day, a drama about the events leading up to the 1995 murder of Israeli Prime Minister Yitzhak Rabin.
Directed by Israeli film-maker Amos Gitai, the film will receive its world premiere in competition at the Venice Film Festival (Sept 2-12).
Gitai has previously been nominated five times for Venice's Golden Lion with Berlin-Yerushalaim (1989), Eden (2001), Alila (2003), Promised Land (2004) and Ana Arabia (2013).
Gitai, who co-wrote Rabin with regular collaborator Marie-José Sanselme, shot the film in February at various sites in Israel, from Tel Aviv's Rabin Square to the settlement of Kedumim in the West Bank
At the Jerusalem Film Festival last month, where the director gave a masterclass, Gitai told ScreenDaily: "Israeli society is still feeling the shockwaves of [Rabin's] killing, even if it's already 20 years ago.
"It's an open wound and looking at the current situation in the Middle East there is a big longing, even if it's under the surface, for somebody like him who had a very open-minded way of talking to the other side."
Calling it his most "substantial" project since war drama Kippur, nominated for the Palme d'Or at Cannes in 2000, Gitai has focused Rabin: The Last Day on various characters, from security agents and political advisers to religious extremists, leading up to the Tel Aviv rally where the prime minister was murdered by Jewish law student Yigal Amir.
The film also looks at the Shamgar Commission of Inquiry that followed the assassination.
Gitai has mixed fictional scenes with newsreel and amateur footage and cast 70 speaking roles, with actors including Ischac Hiskiya, Pini Mitelman, Michael Warshaviak, Einat Weizman, Rotem Keinan, Yogev Yefet and Yael Abecassis. Eric Gautier was director of photography.
Producers are Sylvie Pialat for Les Films Du Worso, Jean-Baptiste Dupont for LGM Cinema and Laurent Truchot for Agav Films.
Rabin: The Last Day is an Israel-France-Italy co-production between United King Films, Canal Plus, Rai Cinema, the Rabinovich Foundation and the Centre National du Cinéma.
The film's release in France will be handled by Le Pacte.
Israeli distributor United King is eyeing an October or early November release, to mark the 20th anniversary of Rabin's murder on November 4, 1995.