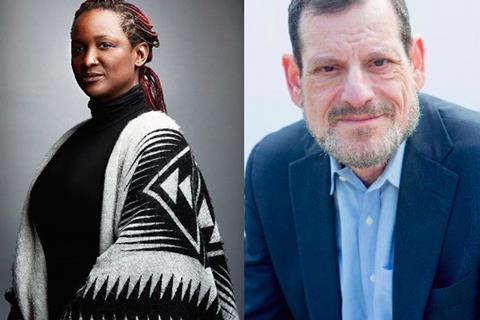 The 28th annual Inside Out Toronto LGBT Film Festival has announced the eight selected feature film projects included in this year's second annual Finance Forum, as well as the participating industry executives.
The Forum, in its second year, will feature international projects from the US, the UK, and India. Inside Out's executive director Andria Wilson made the announcement on Friday (April 27).
The 2018 Finance Forum will take place over two days from May 24–25 and aims to provide LGBTQ-identified producers and as producers creating LGBTQ content the chance to pitch their projects to executives. Participating executives will take one-on-one meetings with each project's team.
The Inside Out Finance Forum is supported by the Ontario Media Development Corporation (OMDC) and Canadian Media Producers Association. Jan Nathanson is producing the Forum and for the last 12 years has produced the OMDC's International Financing Forum that occurs during the Toronto International Film Festival in September.
The selected projects for the 2018 Film Forum include: Trevor Anderson's Docking (Canada); Clement Virgo's How Black Mothers Say I Love You (Canada-Wales); Fawzia Mirza and Terrie Samundra's Me, My Mom, And Sharmila (Canada-USA-India); Kathleen Hepburn's Honor Thy Mother (Canada); Mark Slutsky's You Can Live Forever (Canada); Reem Morsi's Queen Tut (Canada); Vuk Lungulov-Klotz's Quiltro (USA); and Leonora Lonsdale's Ex-Sanguis (UK).
Industry executives set to participate in the Forum include Adrian Love of Elevation Pictures, Anne-Claire Villeneuve of Les Films Seville, Charlotte Lopez of Protagonist Pictures, Charlotte Mickie of Celluloid Dreams, producer Effie Brown (pictured at left), Gosia Kamela of Bell Media, producer Howard Rosenman (pictured at right), Jeffrey Fabian Winter of The Film Collaborative, and Stephen Kelliher of Bankside Films.