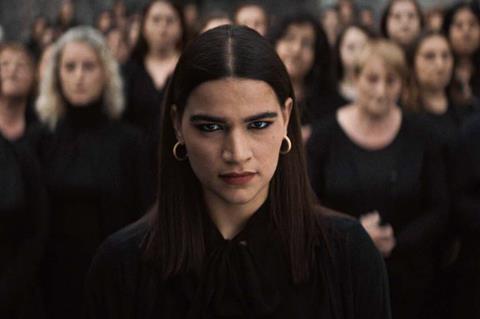 Italy-based sales agent Intramovies has acquired international rights to Mafia drama Una Femmina – The Code Of Silence ahead of the film's world premiere in Panorama at next month's Berlin International Film Festival (February 10-16).
The film is the directorial debut of Italian filmmaker Francesco Costabile, and is produced by Italy's Tramp Limited and O'Groove. Costabile wrote the film with Lirio Abbate, Serena Brugnolo and Adriano Chiarelli.
Una Femmina follows a girl living with relatives in a remote South Italian village following her mother's mysterious death when she was young. When the truth begins to emerge, she attempts to seek revenge against her own blood.
The producers are Attilio de Razza, Pierpaolo Verga, Nicola Picone and Edoardo de Angelis.
Lina Siciliano stars with Fabrizio Ferracane, Anna Maria de Luca and Simona Malato.
Costabile's previous work includes short films L'Armadio and Inside Roma, the latter of which was nominated for best Italian short film at the country's David di Donatello awards in 2006.