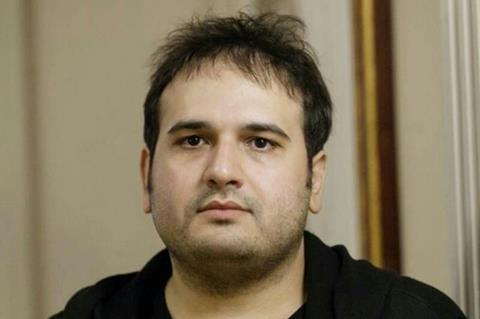 Iranian filmmaker Reza Dormishian has been barred from travelling to the International Film Festival of India (IFFI) by authorities – the latest in a series of sanctions that have sparked the creation of a new protest organisation.
Dormishian had been due to attend the world premiere of Dariush Mehrjui's A Minor in Goa, a film on which he is producer and is playing in competition at IFFI. However, Dormishian was not granted a permit to leave Iran, his passport was confiscated at the airport, and he was referred to a court of law for prosecution.
It is not known what charges he faces but the filmmaker had shared posts on his Instagram account during the recent nationwide protests in Iran, following the death of 22-year-old Kurdish woman Mahsa Amini while in police custody.
A Minor follows a young woman who loves music but whose traditional father forces her to abandon it in favour of studying business, a position supported by her mother.
It marks the latest action by Iranian authorities against filmmakers in the country, which have included Mohammad Rasoulof and Mostafa Al-Ahmad – arrested in July after posting a statement on social media following a violent government crackdown – and the subsequent arrest and sentencing of award-winning auteur Jafar Panahi, who had visited the prosecutor's office to follow-up on Rasoulof's situation.
New organisation
In response to this and several other instances of persecution, producer Kaveh Farnam and a group of fellow filmmakers have established the Iranian Independent Filmmakers Association (IIFMA).
In a statement released today, the new organisation said it aimed to "prevent and stop the repression and violence against peaceful protestors and innocent children in Iran" and "demand the unconditional release of all political prisoners and dissidents, including filmmakers, artists, and journalists".
Further goals are to "attract the attention of filmmakers and artists worldwide to the significance of this movement and to call for global action to raise awareness and bolster resistance against radicalism" and "to expose the tactics of the Islamic regime's propaganda machine, such as dispatching the regime's mouthpieces to international cultural circles, distributing government-funded films, regime's official's attendance in film festivals, and intimidating journalists and others in the media".
Farnam is producer Rasoulof's There Is No Evil, which won the Golden Bear at the Berlinale in 2020. Rasoulof is among 18 names listed on IFFMA's website as being "detained by IRG [Islamic Revolutionary Guard]" and includes directors, scriptwriters, camera assistants and actresses, among others.
"During this fateful and historical time, we, a group of independent filmmakers who believe in the universal language of cinema as a powerful narrator of truth and peace, have come together," added the IIFMA statement.
The new organisation has received the support from the International Coalition for Filmmakers at Risk, founded by the International Documentary Film Festival Amsterdam (IDFA), International Film Festival Rotterdam (IFFR) and European Film Academy, which acts in cases of persecution or threats to the personal safety of filmmakers and defends their right to continue their work, by mobilising the international film community.