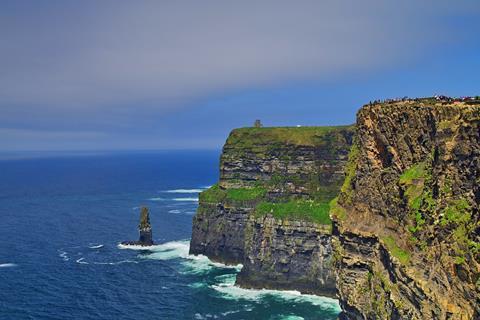 Cinemas have been given the greenlight to re-open in Ireland from August 10 but have been told they must adhere to social distancing guidelines.
The announcement was made by Irish Taoiseach Leo Varadkar and form part of a phased easing of restrictions in Ireland, which were imposed following the Covid-19 outbreak.
The re-opening of theatres and cinemas are included in the fifth and final phase of the government's roadmap, which will come into effect on August 10 if measures to restrict the spread of the virus are successful.
The first phase, involving select retail outlets and outdoor workers such as builders, will begin on May 18 with further phases following at three-week intervals. Museums, galleries and 'other cultural outlets' will re-open to the public from July 20.
In a statement, the Irish government said: "As a country, we can only move from one phase to the next if the virus stays under control between each phase."
The closure of all non-essential businesses in Ireland was ordered on March 25, by which time most major cinema chains in the country – including Odeon, Cineworld and Vue – had closed their venues.
Support measures
The European Commission approved a €200m ($220m) scheme to support Irish companies impacted by the outbreak, which was made accessible to firms with 10 or more full-time employees that expected a decline in turnover of at least 15% as a result of the virus crisis. The maximum aid was capped at €800,000 ($875,000) per company.
Ireland's Department of Employment Affairs and Social Protection also introduced a plan whereby companies could keep staff that would have otherwise been laid off and pay them a jobseeker's welfare payment, which the firm could later reclaim from the government.
The Irish government and banks also supplied short-term, low-cost loans for companies with liquidity issues. In addition, the Covid-19 Pandemic Unemployment Payment was increased from €203 to €350 for employees who lost their jobs as a result of the outbreak and a temporary wage subsidy scheme was launched to provide employees, who experienced significant economic disruption, with a subsidy payment ranging from 70% to 85% based on earnings.