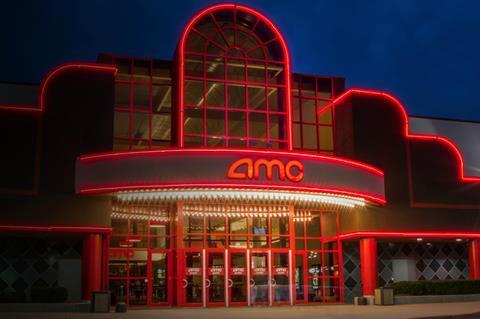 The head of the world's largest exhibitor chain has expressed hope that US cinemas could reopen by midsummer, raising eyebrows in some quarters of Hollywood as studios continue to postpone tentpole releases amid the coronavirus pandemic.
"I would love to think that America will be enjoying summer movie season again at AMC Theatres, open, welcoming our customers back," AMC Theatres CEO Adam Aron told CNBC's Squawk Alley show on Tuesday (31).
Aron, who has been furloughed along with the company's entire corporate staff and its thousands of employees after the chain closed all 600 of its US sites in mid-March, was asked about the recent reopening then closing again of theatres in China.
He said, "The coronavirus outbreak there was early to mid-January. They tried to open theatres in mid to late March – that would be two months and seems to be a little too tight. We've shut all our theatres on March 17, so two months from March 17 is roughly mid-May. When we shut we said we expected to be shut for six to 12 weeks. That would be May 1 to mid-June. That might be more the right timing. But nobody knows."
Aron, who has served in senior roles at United Airlines and Hyatt Hotels and ran Norwegian Cruise Line and ski empire Vail Resorts, said, "Entertainment will come back pretty quickly because people want to be entertained… America's going to be normal again. We're just going through an interruption, a very difficult, brutal interruption, but good times are ahead of us. I'm an optimist and believe that with heart and soul."
Shifting calendars
Hollywood observers reacted with mild surprise to the executive's comments in light of recent release schedule shuffles, and said it remained to be seen if theatres could indeed come back online as soon as midsummer.
One insider said Aron's views could be "counterintuitive to what is happening industry-wide with shifting calendars", and added, "These summer moves are the biggest titles with the most on the line. Studios aren't going to take chances not knowing what that corridor will ultimately look like."
On Monday Sony Pictures pulled a raft of summer tentpoles set for the summer that saw Sony/Marvel's Spider-Man spin-off Morbius, Peter Rabbit 2: The Runaway, and Ghostbusters: Afterlife all pushed into 2021, while Second World War drama Greyhound with Tom Hanks was is undated after it was pulled from the schedule.
Similar studio activity earlier in March saw MGM/Eon's James Bond thriller No Time To Die postponed from April to late November, while Disney has pushed back Black Widow, Mulan and Fox title The New Mutants, all of which were undated at time of writing.
Universal's Fast And Furious instalment F9 has moved from May this year to April 2021, while Minions: The Rise Of Gru is undated because Illumination has been unable to complete post-production while facilities remain closed.
Warner Bros' pushed back Wonder Woman 1984 to August, and has postponed but not dated Scoob!, Malignant and In The Heights. Paramount's A Quiet Place II remained undated, and Lionsgate has moved back but not announced new dates for genre titles Antebellum and the latest Saw instalment, Spiral.
Analyst Jeff Bock of Exhibitor Relations told a US trade outlet on Tuesday that Sony's move effectively writes off the summer season. That could mean some $4bn in lost potential revenue, although observers say that while 2020 box office will almost certainly take a huge hit, at least part of that summer season could be recouped by spreading tentpoles across other periods of the year or 2021.
The big question is will audiences who have grown closer to their streaming platforms while living in isolation and practicing social distancing feel comfortable returning en masse to public auditoriums before there is a coronavirus vaccine.
Aron and his peers in exhibition will be weighing up the pros and cons of safety measures like reduced capacity seating once theatres reopen.
Asked in the interview what measures could be implemented at AMC sites, the CEO made it clear safety and hygiene considerations were paramount. "We're already pricing out those temperature-reading machines that you see in airports in Asia," he said, adding, "And if someone has a fever, they may not get through the door."