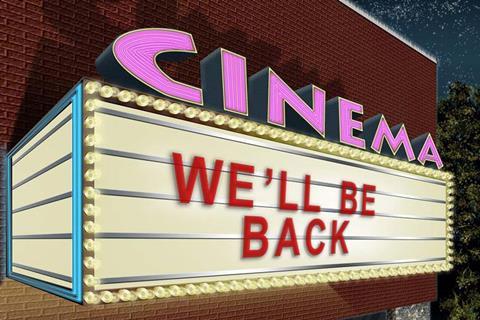 Anica, Italy's distributors' association, has voiced concern over the government's extension of the requirement for cinema-goers to wear anti-Covid masks through June 15. Anica fears it could be the final blow for a sector that has lost almost seven tenths of its revenue as a result of the Covid-19 pandemic.
"This could well be the final blow to an industry that has for time now been suffering a profound crisis," said Luigi Lonigro who heads Anica (Unione Editori e Distributori Cinematografici).
Italian cinemas have suffered a contraction of over 65% both in terms of box office sales and audience levels in the first four months of this year compared to the same period in January-April 2019, Lonigro said.
Cinemas in Italy were in fact only permitted to open at full capacity last October, when a government ruling that also applied to concert halls and museums allowed for normal access in low-risk Covid-19 regions where the pandemic was deemed to be under control.
Attendees were however required to be fully vaccinated and to wear masks. Previously, theatres in Italy had been subject to a 50% cap on audiences since reopening on April 26, 2021 in a measure aiming at limiting the spread of Covid-19.
Lonigro said he took issue with the regulation indicating theatres to be high-risk areas requiring "rigid health protocols inclusive of surgical masks," given that almost all other commercial activities, including indoor ones, were now exempt from the restriction. "This is a very penalising decision and it is not very sensical," Lonigro said. "Our concern is that this will only worsen the situation of our market which in its current state is battling for the survival of many distribution companies, and will lead to the definitive closure of many cinemas."
He went on to call for urgent corrective measures against what he termed to be double standards, requesting surgical mask-wearing only be recommended as opposed to being obligatory in cinemas.