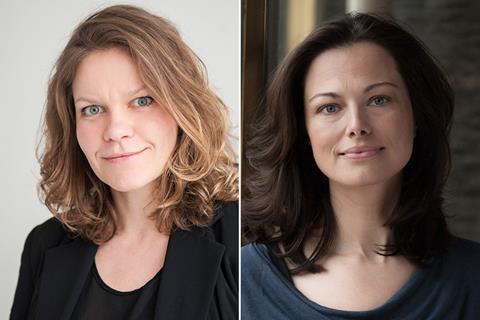 Berlin-based production outfit Achtung Panda! Media has appointed Jamila Wenske and Melanie Blocksdorf as new heads of the company. Wenske will served as producer and managing director and Blocksdorf as producer.
Carli Hameder joins as the company's project manager.
These hires follow the departure of previous head Helge Albers, who has started in his new position as CEO of Filmförderung Hamburg Schleswig-Holstein.
Achtung Panda! was launched in 2015 by Danny Krausz and Oliver Damian. The pair remain shareholders but aren't involved actively in productions.
The company has traditionally worked in documentary films such as Alla Kovgan's Cunningham, which will premiere at Toronto next month.
With the new leadership, the company plans to move into international feature film co-productions. In 2020, those will include Finnish director Juho Kuosmanen's second feature Compartment No. 6 and Birgit Möller's dramatic comedy Franky Five Star.
Other forthcoming projects on the slate are Josephine Links' doc Closer about photographer Martin Schoeller; Tomasz Wasilewski's Fools, and German-Cuban co-production Hello My Friend by Bettina Blümner to star Leonard Scheicher, Maya Unger and Victoria Schulz.
Wenske is currently head of studies for production at the DFFB (a one-year post); she recently left One Two Films, which she co-founded in 2010. One Two's films include The Happiest Day In The Life Of Olli Maki, The Bookshop and Toronto-bound The County.
Blocksdorf's credits include Gutland and Natural Light.
Hameder previously worked for the board of the German Producers Association (VDFP).