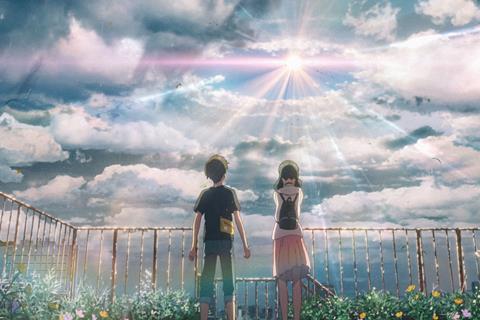 Japan has selected Makoto Shinkai's hit anime Weathering With You as its entry for the best international feature film category of the 2020 Academy Awards.
Japan's Motion Picture Producers Association (Eiren) confirmed that the film had been selected from a short list of 13 titles on Monday. It marks the first animated feature selected as the country's Oscar entry since Hayao Miyazaki's Princess Mononoke in 1998.
Currently on release in Japan, Weathering With You has so far grossed around $100m in its home market, making it the biggest anime hit since Shinkai's previous film, Your Name, which was released at the end of 2016 and took around $360m in Japan and overseas.
GKIDS has acquired North American rights to Weathering With You, which has been selected to screen at this year's Toronto International Film Festival.
The follows a troubled high school student who runs away to Tokyo where he finds work on a remote island and eventually meets a girl who changes his outlook on life.
The film is produced by Genki Kawamura who also produced Your Name.