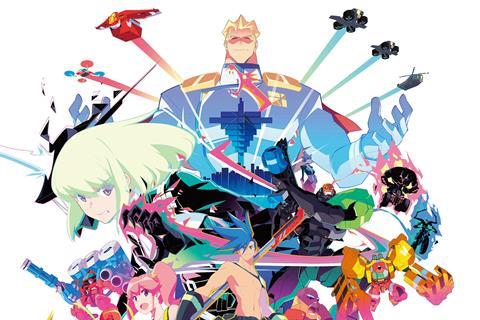 GKIDS has acquired North American rights from Toho to the animation adventure Promare and will release the film theatrically later this year in both Japanese and an all-new English-language version.
Promare is the first feature film from Studio Trigger, founded by former studio Gainax animator and director Hiroyuki Imaishi, whose credits include TV series Gurren Lagann and Kill La Kill.
GKIDS and Fathom Events will present a special premiere event in US cinemas nationwide on September 17 and 19, prior to the release proper via GKIDS starting on September 20.
"Studio TRIGGER has proved to be the ultimate risk-takers, pushing the limits of visual storytelling time and time again," said GKIDS president David Jesteadt. "GKIDS is thrilled to bring their feature film debut to North American audiences."
Promare centres on a battle for the world between a new iteration of a flame-wielding mutant race known as Mad Burnish, and Galo Thymos, a new member of the anti-Burnish rescue team, Burning Rescue.
GKIDS CEO and founder Eric Beckman negotiayed the acquisition with Toho's Akihiro Takeda.