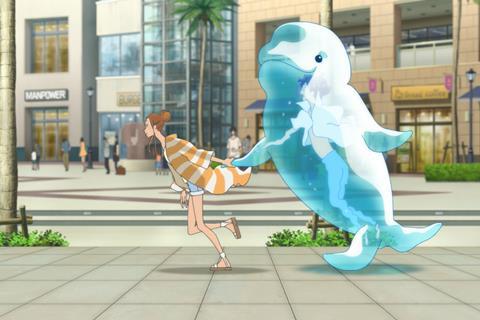 GKIDS has acquired North American rights to Japanese animation Ride Your Wave following the recent competition screening at Annecy.
The distributor plans an early 2020 theatrical release for its fourth collaboration with director Masaaki Yuasa after Lu Over the Wall, Mind Game, and The Night is Short, Walk On Girl .
Ride Your Wave is a love story about a surfer named Hinako and a firefighter named Minato, whose bond is tested to say the least after Minato dies in a rescue attempt and reappears from the water to Hinako whenever she sings their favorite song.
GKIDS president David Jesteadt and Fuji Creative Corp's Yoshiko Nakayama negotiated the all-rights deal.
"We are huge fans of Masaaki Yuasa, and are always excited to see what he will do next," said Jesteadt. "We were charmed and moved by his characteristically unique and uplifting take on a romantic story, including a music hook that you won't be able to get out of your head."
Ride Your Wave won the Shanghai International Film Festival's Golden Goblet award for best animation this year.