The Oscar-winning actor's scripted feature directorial debut is a crime thriller set up at Paramount based on an original screenplay by James Ellroy.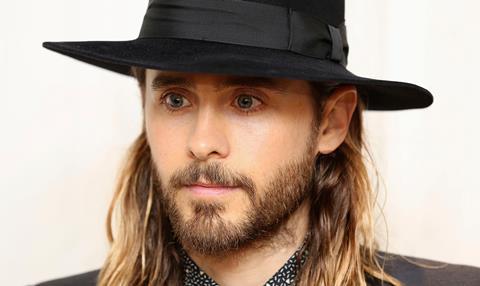 Wolf Film's 77 takes place in 1974 Los Angeles as two police officers team up to find kidnapped heiress Patty Hearst while simultaneously investigating the murder of a fellow officer.
Their investigation uncovers corruption and a dark and violent conspiracy.
David Matthews, whose credits include Narcos and Boardwalk Empire, wrote the screenplay from Ellroy's original.
Dick Wolf and Tony Ganz of Wolf Films are producing alongside Leto, whose Paradox partner Emma Ludbrook serves as executive producer.
Leto directed the documentary Artifact, which premiered at the 2012 Toronto International Film Festival, as well as a number of documentary series and music videos and comercials.
He won the supporting actor Oscar for Dallas Buyers Club in 2014 and will be seen later this year in Blade Runner 2049.