Cult director sets $150,000 goal to fund post-production.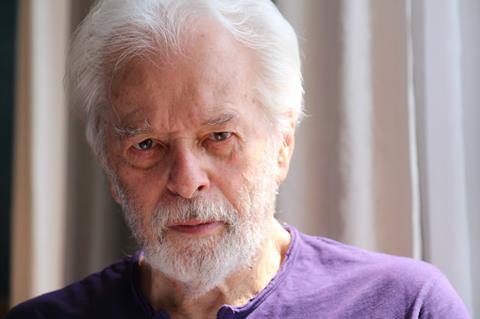 Veteran filmmaker Alejandro Jodorowsky has turned to Indiegogo to fund post-production on his latest film, Endless Poetry (Poesía Sin Fin).
The campaign, which has already already raised more than $34,000 towards its goal of $150,000, follows a Kickstarter campaign in February that raised more than $440,000 to help commence production.
The film is first ever co-production between Chile, Japan and France and marks a continuation of Jodorowsky's autobiographical The Dance Of Reality, which premiered in Cannes' Directors Fortnight in 2013.
Paris-based Satori Films has joined forces with Chile's Le Soleil Films and Japan's Uplink Co on the Spanish-language project, which revolves around Jodorowsky's life as a poet in Santiago during the 1940s.
The second round of fundraising comes midway through the Chilean shoot, which began on July 1 and is being shot by Christopher Doyle.
According to the project's Indiegogo page, the campaign is an attempt to augment a post-production budget of $600,000.
Rewards on offer include mp3 copies of the soundtrack, personalised 'thank-you' videos, and invitations to one of several planned global premieres. Contributors to both campaigns will also receive a 'digital Endless Poetry art folder' as a further incentive.
In a statement, Jodorowsky said: "Cinema for us, for real artists, is not an industry, it's not a business… If money comes, I open my pocket! That way I can make more pictures! But it's not the finality."
The campaign will finish on Sept 7 and Endless Poetry is set to be completed in March 2016 ahead of a planned summer release.
The filmmaker behind cult classics El Topo (1970) and The Holy Mountain (1973) was the subject of Jodorowsky's Dune, which played at Cannes in 2013 and told the story of his ambitious but ultimately doomed film adaptation of the seminal science fiction novel.
The Dance Of Reality, which was well received in Cannes, marked his return to directing after a 23-year hiatus.