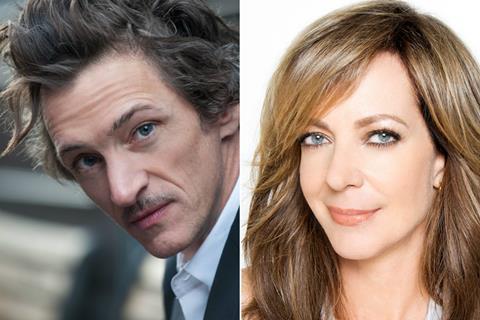 Oscar-winner Allison Janney and John Hawkes have joined Michael Morris's lottery-winner drama To Leslie, which Mister Smith Entertainment will introduce to worldwide buyers at the Cannes virtual market.
They join Andrea Riseborough, who takes the leading role of a single mother who won the lottery and squandered it, before fighting to rebuild her life. Ryan Binaco (3022) wrote the screenplay, which is inspired by the life of his mother.
It marks the feature debut of Morris, who has directed episodes of Better Call Saul and 13 Reasons Why among others. He previously worked with Riseborough on Netflix drama Bloodline.
Producers are Claude Dal Farra and Brian Keady of BCDF Pictures and Kelsey Law of Clair de Lune Entertainment. Binaco is executive producing.
Mister Smith is handling international sales and will introduce the project this month at the online Cannes Marché. UTA Independent Film Group is handling domestic sales.
Hawkes will play Sweeney, a lonely motel manager living a quiet life in West Texas, who takes a chance on Leslie when no one else will. Hawkes was Oscar-nominated for his supporting role in Debra Granik's Winter's Bone and Golden Globe-nominated for his leading performance in The Sessions. His recent projects include features End Of Sentence and The Peanut Button Falcon.
Janney will portray Nancy, an ex-biker with a mean streak, who refuses to let Leslie live down her past. Janney won the best supporting actress Oscar and Golden Globe in 2018 for her performance opposite Margot Robbie in I, Tonya. The actress has also won seven Emmys for her roles in TV series The West Wing, Masters Of Sex and Mom
Mister Smith's recent slate of sales titles include Palmer, from Oscar-winner Fisher Stevens (The Cove), starring Justin Timberlake, June Squibb and Juno Temple, and Hagar Ben-Asher's The War Has Ended, starring Edgar Ramirez.