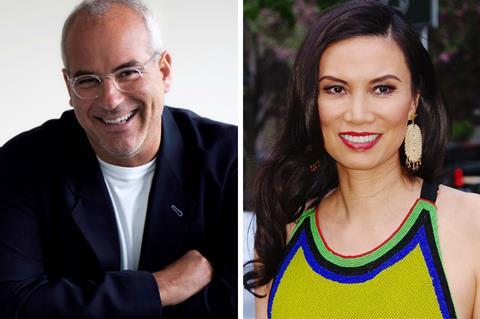 Film producer Wendi Deng Murdoch, RadicalMedia CEO Jon Kamen and Netflix acquisition executive Funa Maduka will be among 150 film professional guests attending the Doha Film Institute's talent incubator event Qumra, running March 9—14 this year.
The industry experts, from across the film production and distribution chain, will mentor 34 short and feature projects by mainly first and second-time directors. The full list of projects participating this year was announced during the Berlinale.

"In the fourth edition of Qumra, we continue to see remarkable participation from the world's leading film industry professionals that generously contribute to the growth of the film industry in Qatar and the region," said DFI CEO Fatma Al Remaihi, in a release detailing Qumra's industry programme this year.
"This is an incredible opportunity for emerging filmmakers to not only have the guidance of legendary names in cinema nurture their projects, but also to gain access to international industry experts who will help them navigate the full life cycle of their projects."
Other industry professionals due to attend include Bobby Allen, vice president content at MUBI; filmmaker-mentors Ghassan Salhab, Annemarie Jacir, Kaouther Ben Hania and Tala Hadid as well as a number of festival chiefs including Mark Adams, artistic director of Edinburgh Film Festival, Toronto International Film Festival's Cameron Bailey and Bero Beyer, chief of the International Film Festival Rotterdam.
The Qumra programme revolves around a bespoke set of workshops and meetings for each project as well as daily masterclasses by the event's five 'masters', who this year comprise Russian director Andrey Zvyagintsev; Cannes Palme d'Or winning Thai filmmaker and visual artist Apichatpong Weerasethakul; award-winning documentarian Gianfranco Rosi; Oscar-winning British costume designer Sandy Powell and US director, Bennett Miller.
The event also features a programme of industry-specific Qumra Talks, looking at new and emerging trends in film, media and the creative industry.
This year's talks will kick-off with an exploration of the work of acclaimed French photographer Brigitte Lacombe, who will share stories about her packed career, during which she has worked on the sets of Martin Scorsese, Spike Jonze and Quentin Tarantino.
Lacombe will also be joined by her documentarian sister Marion Lacombe for a presentation of their Qatar-based projects I am Film and Hey'ya.
The discussions will continue with 'Storytelling through emerging media: virtual reality', looking at the work of transmedia artist Simon Wilkinson and his journey into the VR and AR arena.
The filmmaker and artist will also premiere the first chapter of his eight–part new VR installation work The Third Day, revolving around a group of people who wake up one day in a strange place with no idea of how and why they came to be there.
In the third and final talk, entitled "Content for a fragmented media universe", RadicalMedia's Kamen will share his thoughts on emerging trends in media and how businesses are producing content for fragmented media scene, disrupted by social media and smart devices.
Working across multiple formats, RadicalMedia's credits include Oscar-winning documentary The Fog Of War, Emmy-winning Netflix documentary What Happened, Miss Simone? and the Paradise Lost documentaries for HBO.