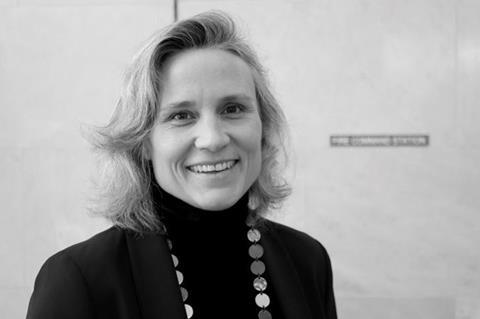 Jour2Fête, the Paris-based sales and distribution company co-headed by Sarah Chazelle and Etienne Ollagnier, is set to acquire compatriot sales company Doc & Film International, as its CEO Daniela Elstner heads to French cinema agency Unifrance in the role of managing director.
Under the deal, which is in the final stages of completion, Jour2Fête will merge the existing staff, infrastructure, slates and catalogues of both companies into one entity over the coming months.
For the time being, the separate banners of Jour2Fête and Doc & Film will remain in place, while the operational details of the merger are worked out.
Both companies will be at the Rome Film Festival's MIA market in November, with Clémence Lavigne and Samuel Blanc heading sales for Doc & Film and Jour2Fête respectively.
The announcement of the deal comes on the eve of Elstner starting her new role at Unifrance.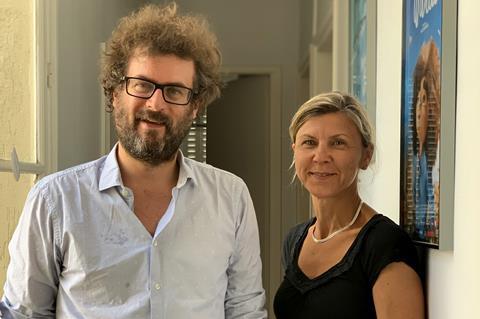 "All the shareholders wanted to leave the company in good hands, with people having a similar ethos and ideas around cinema and how to work with directors," said Elstner.
"I think in Sarah and Etienne we've found the ideal people to take it on. When we started talking about a deal, we realised very quickly that our companies are very similar in their approach.
"We've always greatly admired the Doc&Film catalogue and are honoured to take it over after all the great work Daniela and her team have accomplished in the past years," said Chazelle and Ollagnier.
"We are confident that our new joint forces will work well together to maintain and expand this very rich documentary and feature films catalogue, and face the challenges of a fast-evolving market."
Complementary companies
Doc & Film was created in 1996 by a consortium of French production houses including amongst others Agat Films & Cie/Ex Nihilo, a collective of nine producers including Robert Guédiguian and Patrick Sobelman, Achipel33, Denis Freyd and JBA Productions, Jacques Bidou and Lapsus, Esther Hoffenberg.
Elstner joined the group with other production companies, such as 3B, Les Films d'Ici and TS Production, in 2008 as managing director and partner of the rebranded Doc & Film International with the remit to expand film and TV sales.
As well as handling many of the productions of the Doc & Film partners, Elstner scouted and sold the films of an impressive line-up of arthouse directors, who have remained loyal to the Doc & Film label.
These include Italian documentarian Gianfranco Rosi for whom she sold Venice Golden Lion-winning Sacro GRA, El Sicario, Room 164 and the Berlinale Golden Bear winner Fire At Sea; Partho Sen-Gupta (Slam); Adina Pintilie and her Golden Bear winner Touch Me Not; Fien Troch (Home); Leyla Bouzid (As I Open My Eyes); Ghassan Salhab (The Valley); Jacques Doillon (Love Battles); Martin Provost (Violette); Rachid Bouchareb (Just Like A Woman); and Pierre Schoeller (The Minister).
Under the merger deal, all the production company partners are relinquishing their shares in Doc & Film.
Chazelle and Ollagnier co-founded Jour2Fête in 2006, with a focus on distributing around 10-12 independent films per year. In 2010, it expanded its activities into international sales, creating a sales arm headed by Samuel Blanc with a slate of five films a year.
Its theatrical distribution slate focuses on indie French dramas, world cinema and also has a strong track record in releasing documentaries with recent titles including Samouni Road (which was sold by Doc&Film) and Merci Patron!.
Productions on its current sales slate include French coming of age drama Pompei, which premiered in TIFF's Discovery line-up, Locarno selection Runar Runarsson's Echo, as well as Papicha, Algeria's submission to the international features section of the 2020 Oscars, and Tunisian family drama A Son by Mehdi M. Barsaoui.
Sales on Doc & Film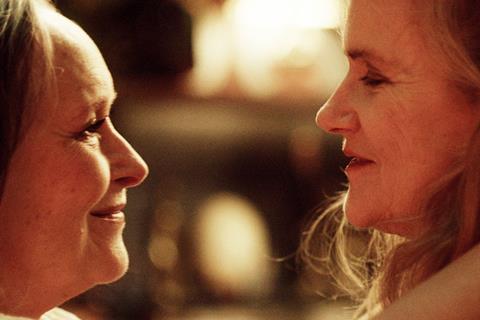 The Doc & Film team, meanwhile, have continued to be busy at festivals and markets over the summer.
In her final deal announcement before she heads to Unifrance, Elstner together with the sales manager Lavigne announced strong sales on the documentary House Of Cardin, about fashion icon Pierre Cardin, as well as a Filippo Meneghetti's drama Two Of Us (Deux) which premiered to strong reviews at TIFF.
Two Of Us has sold to Germany (Weltkino Filmverleih), Austria (Filmladen), Italy (Teodora Film), Finland (Cinema Mondo), Spain (Karma Films), Brazil (Imovision), and Australia and New Zealand (Vendetta). Sophie Dulac Distribution has French rights.
As previously announced, Magnolia Pictures & Magnet Releasing acquired North American rights after it world premiered in TIFF's Discovery platform.
House Of Cardin, which premiered at Venice, has also secured strong distribution worldwide selling to France (L'Atelier d'Images), Baltics and Russia (Pioner Cinema), Italy (I-Wonder Pictures), China (DDDream International), Japan (New Select), Taiwan (Swallow Wings), Australia and New Zealand (Umbrella Entertainment), and Brazil (Imovision).
Television deals include to Iceland (Simmin), Sweden (SVT) and Israel (SH Channel 8). Encore Inflight has acquired Airlines.
Jour2Fête has also been busy over the summer, recently announcing sales on Papicha and A Son.