EXCLUSIVE: Crime drama stars Stephen Graham and Michael Smiley.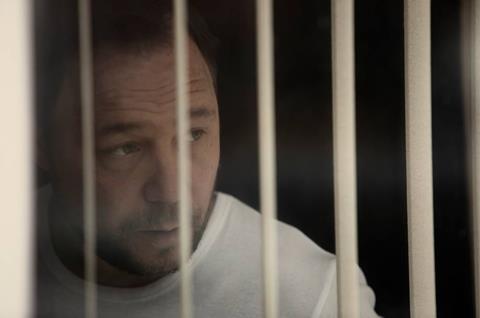 K5 International has secured world sales rights to David Leon's debut feature film crime drama, Orthodox.
The company has already struck a deal with British distributor Kaleidoscope to take the film for theatrical release in the UK and Ireland.
Orthodox stars Stephen Graham (This is England, Boardwalk Empire) as well as Michael Smiley (Black Sea, Kill List).
The film was financed by Ingenious Media.
The story centres on Benjamin (Graham), an outsider in the Jewish community who takes up boxing as a means of self-defence. Alienated by his own choices, he finds comfort under the wing of shady fixer, Shannon (Smiley) and an involvement in unlicensed boxing pushes him further to the edges of his community.
He makes an immoral decision in order to provide for his family and as a result goes to prison. Once released he is determined to right the wrongs, but still a pariah, he finds his way back to his old boxing gym and Shannon who he still mistakenly believes has his best interests at heart.
The film was also written by director Leon, a one of Screen International's Stars of Tomorrow in 2012, whose short film Man & Boy starring Eddie Marsan won the Best Narrative Short Award at Tribeca in 2011.
Leon has also acted in features including Oliver Stone's Alexander, Guy Ritchie's RocknRolla and as the lead in Rankin's debut film, The Lives of the Saints.
Daisy Allsop of Zeitgeist Films produces Orthodox. Executive producers are Stephen Graham and Gareth Wiley (Vicky Christina Barcelona, Cassandra's Dream).
Director of photography is Si Bell.
K5 co-founders Oliver Simon and Daniel Baur described Orthodox as a "powerful and heart-breaking film".