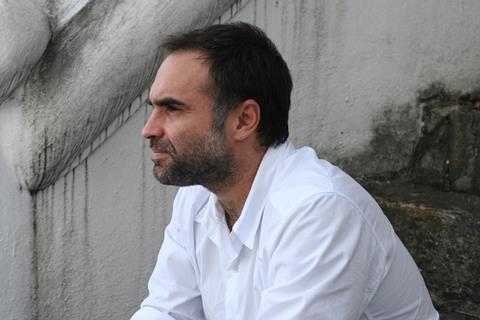 Brazilian director Karim Aïnouz has signed to direct Queen's Gambit, a drama about Catherine Parr, the last of Henry VIII's six wives, for Gabrielle Tana's UK outfit Magnolia Mae Films.
The film is written by former Screen Stars of Tomorrow Jessica and Henrietta Ashworth, whose credits include BBC series Killing Eve and feature Tell It To The Bees.
"We're making a film about surviving a tyrant," Tana explained. "Catherine was an incredibly smart and capable woman who, through her own strength and ingenuity, managed to survive an incredibly dangerous man and a dangerous system. We want to focus on giving a real perspective on the Tudors, not necessarily the glamorous, romantic version that has been previously seen, but rather something grounded in the life that this incredible woman was living."
Berlin-based Aïnouz's most recent credits include Invisible Life which won the Un Certain Regard award at Cannes in 2019, while his documentary Central Airpot THF, about Berlin's defunct Tempelhof Airport, won the Amnesty International at the Berlinale in 2018.
"Karim is bringing a new perspective to the Tudor period and he is really interested in portraying these figures as people, digging into who they were, rather than depicting the traditional, grand narratives that we have already seen," said Tana of Aïnouz.
"As Karim is not British, it's wonderful to have an outside perspective on this period. He's been learning this history with us as we're developing the film. One of the highlights of our lockdown has been our consultation with historians – we've been organising history lectures for us all!"
Tana hopes to shoot the film in the UK in 2021. No cast is attached yet.
She is also co-producing Ron Howard's Thirteen Lives with Imagine Entertainment and Storyteller Productions for MGM. The film is based on the true story of the young football team and their coach trapped in and then rescued from a cave in Thailand.
Magnolia Mae's The Dig, directed by Simon Stone for Netflix, completed principal photography just before the UK lockdown came into force earlier this year. Carey Mulligan, Ralph Fiennes, and Lily James star in the film set on the eve of World War II, which Netflix is understood to be lining up for an awards run in early 2021.