EXCLUSIVE: Lisa Forrell will direct the story of an Icelandic woman who moves to the UK during the Second World War.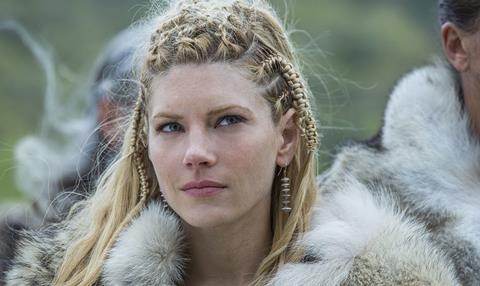 Katheryn Winnick (of TV's Vikings) will star in Icelandic production company Truenorth's Journey Home, written and directed by Lisa Forrell.
The English-language love story follows an Icelandic woman who moves to the UK to become a chef during the Second World War. The drama will shoot in Iceland and England, with UK producers Alex Boden (Sense8) and Tracey Seaward (Philomena) on board.
In addition, Truenorth and Mystery, the Icelandic production companies behind Berlinale TV drama selection Prisoners, have optioned six books in Stefan Mani's police novel series that starts with Black Magic, following a street cop who has clairvoyant premonitions about death.
The company plans on adapting into an Icelandic-language TV series, which would premiere in 2019 or 2020.
True North is also planning a shoot by the end of 2017 on its next TV show, Valhalla Murders, about a serial killer in contemporary Reykjavik. Thordur Palsson directs. As with Prisoners, the project is with Icelandic network RUV; DR Sales is handling international rights. The writers are Margret Örnólfsdóttir and Ottar Nordfjord.
With Truenorth's ongoing collaboration with David Ólafsson' Mystery Productions, an autumn shoot is planned for The Hidden, an English-language thriller about international geologists visiting remote Iceland who uncover 'hidden people'. The project is now casting in London.
Truenorth also has Ari Alexander's debut fiction feature Mikkel shooting now, about an immigrant to Iceland who dies after smuggling drugs. Alexander previously directed the well-received documentary Screaming Masterpiece.
Global Screen is selling Prisoners, a drama by Ragnar Bragason set in Iceland's only women's prison. Prisoners was co-financed by RUV, the Icelandic Film Centre, Nordisk Film & TV Fond and the Ministry of Industries and Innovation.